First Latino Deported – Mass Repatriation of Hispanics begins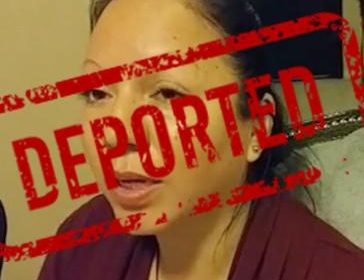 America has deported its first illegal since Obama left the White House to go kitesurfing.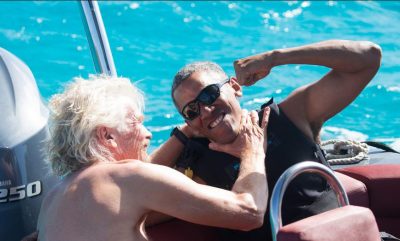 Mexican illegal, Guadalupe Garcia de Rayos (35) was arrested by Immigration and Customs Enforcement (ICE) in Arizona working under a fake Social Security number for 21 years in the United States.
And the Mexican wall hasn't even been built yet.
The Mexican native was caught eight years ago working illegally at Golfland Entertainment Centers in Arizona's Maricopa County.  She was arrested and charged and ultimately pleaded guilty to a charge of criminal impersonation.  But the slack governments of the day let her continue to stay and work illegally in the United States provided she checked in once a year, and then every six months.
Unbelievable.
She is just one of an estimated six million illegals to have entered the US without passing through an official border gateway.  Another 11 million are thought to remain in the US after overstaying a visa, according to Pew Research.  Eight million of those hold jobs, the vast majority of which would have lied on federal employment forms like Rayos.
Under the Obama administration, only recent arrivals, repeated immigration violators and people with several offences on their criminal record, mainly violent offenders or those who had ties to criminal gangs, were priorities for deportation – some 1.4 million.  But following President Trump's executive order, that group is expected to swell almost six times in size.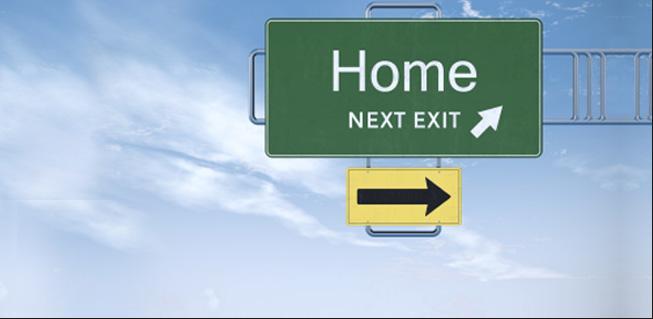 In late 2014, the Obama administration unveiled a plan to grant unilateral amnesty to more than 4 million illegal immigrants residing in the United States, in addition to the more than 2 million illegal immigrants potentially excused under his Deferred Action for Childhood Arrivals (stalling for illegal minors).
But sensibly, in February 2016, Texas federal judge Andrew Hanen issued an injunction blocking implementation of the order, which was upheld by the Supreme Court. The millions of illegals would have practically bankrupted the Texas state treasury.

During Donald Trump's campaign for the White House, Trump repeatedly vowed to build a wall along the Mexico border, highlighting: "You have them coming all over. It's not just Mexico. Everybody's pouring through the border."
Now he's delivering on his election promises.  Trump's executive order on 25th January 2017 expanded 'priorities' to include any undocumented immigrants who had been convicted of a criminal offence.
The order lays out a series of categories of undocumented immigrants that immigration law enforcement officials should prioritize for removing from the country, a reaction to what was criticized by the right as lax enforcement of immigration law by President Barack Obama.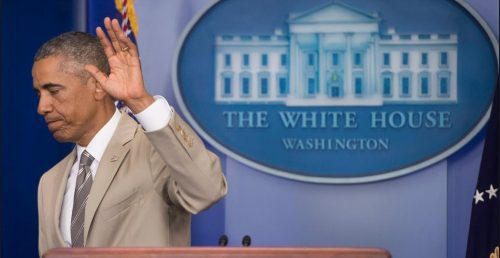 Rayos was arrested yesterday during a routine visit to the ICE offices in Phoenix.  She was promptly repatriated back to her native Mexico last night.
She now has an opportunity to help make Mexico great again.
So she's the first of eight million illegal aliens in the United States facing deportation (repatriation) under President Donald Trump's first executive order.