Islamic sand nigger 'allahs' two Brits in Queensland fruit picking hostel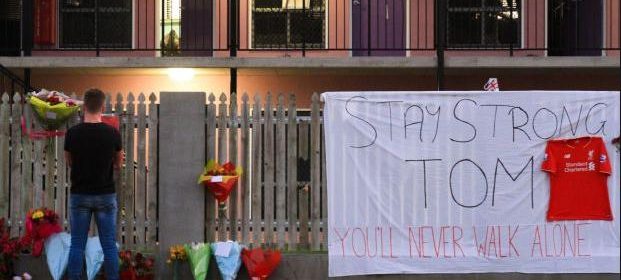 On Tuesday night 23rd August 2016 at a fruit-picking backpacker hostel in Far North Queensland, arab islamic Smail Ayad (29) committed an allah-inspired frenzied knife attack on two holidaying British backpackers.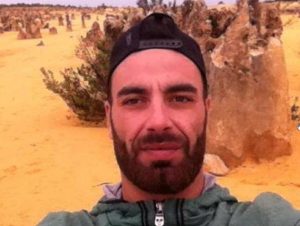 Muslim Smail Ayad, was a refugee sand nigger to France before 'al-harb' to Australia

The sandnigger first hacked into British woman Mia Ayliffe-Chung (21) before going ape on a fellow backpacker trying to defend her.
British man Thomas Jackson (30) had stepped in to try to save Mia, but the rabid islamic turned his attack on Tom before then slitting the throat of the hostel pet dog, Atari, a German Shepherd that also had gone to the young woman's aid.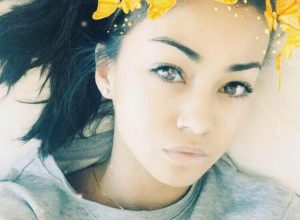 Mia Ayliffe-Chung, British backpacker hacked to death in Australia by an islamic
Ayad screamed "allāhu ʾakbar" during the attacks as about 30 locals and holiday makers watched on in terror.  Nut job should have been pumped with lead!
Then on being arrested he blamed allah again.
Mia died at the scene.  Tom was not killed instantly but had many arteries hacked and was rushed in a critical condition to Townsville hospital over an hour to the north in a critical condition and was on life support.  On hearing the tragic news, Tom's father flew straight out from the UK to be at his son's bedside.
But by 30th August, Tom had died of his wounds.  Tom has been hailed a hero after coming to the aid of Mia Ayliffe Chung during the knife jihad to try to protect her.  But the islamic stabbed Tom in the face, head and torso severing arteries.
In a statement on the weekend, Tom Jackson's father Les said he was proud of Tom's actions.
"There are many and varied reasons why we are, and always will be, immensely proud of Tom. His actions in response to this horrific attack only add to that sense of pride," Les stated.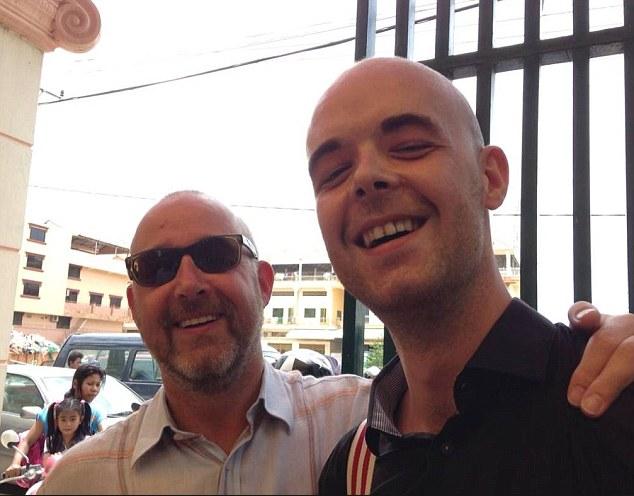 Tom with his father Les, previously on holiday
So Islamic terror strikes Australia – a triple knife attack – two Brits and a pet dog.
In Townsville Magistrates Court, Ayad has been charged with murder, attempted murder, animal cruelty and a dozen counts of assaulting police while in custody.  It turns out he is a refugee who was living in France.
When Ayad was released to the watch house on the following evening, he assaulted two officers and violently resisted until a Taser and capsicum spray were used to subdue him.  So the local Australian police added 12 counts of assault against police officers to the shit.
Ayad remained in Townsville watch house for the hearing after police cited public safety concerns.  Meanwhile Islamic sympathiser, lawyer Helen Armitage (below) is defending the sand nigger, getting an eight-week adjournment of the hearing.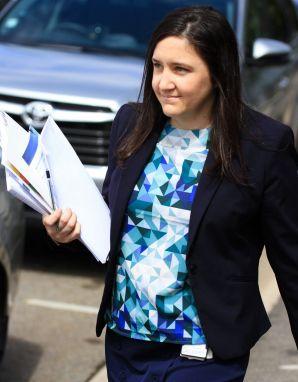 Helen Armitage, defending islamic frenzy
Magistrate Richard Lehmann has adjourned the hearing until October 28 and fāsiq Ayad remains in Townsville's Correctional Centre.
Queensland Police Service Deputy Commissioner Steve Gollschewski says the foreign islamic acted alone and was a fruit-picking visitor to Australia with no known local connections.  He noted that "comments that may be construed of being of an extremist nature were made by the alleged offender" during the attack.
It happened in the Home Hill fruit pickers hostel outside the coastal town of Ayr, about 100km south of Townsville on the Burdekin River. What's a jihadist doing fruit picking downunder?

Ayr's Backpacker House of Horrors – dorm beds from $25, or share with islamics discounted to $5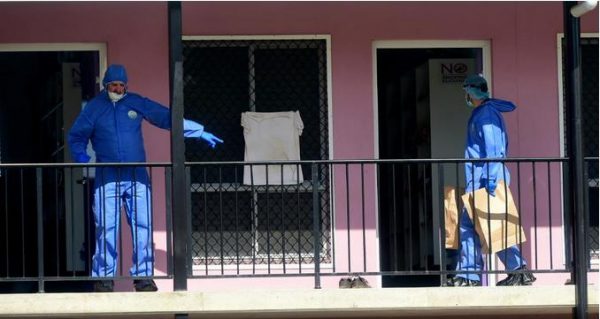 With islamics about, best sleep with one eye open!