Fatma Samoura: FIFA's Poppy-ignorant Third World boss couldn't run a bath

FIFA's Secretary General Fatma Samoura has ignorantly imposed a Remembrance Poppy ban on England and Scotland World Cup players.
Last year the autocratic and corrupted Fédération Internationale de Football Association (FIFA) replaced its corrupt and disgraced secretary general, globalist Sepp Blatter, only for a token African globalist Fatma Samba Diouf Samoura.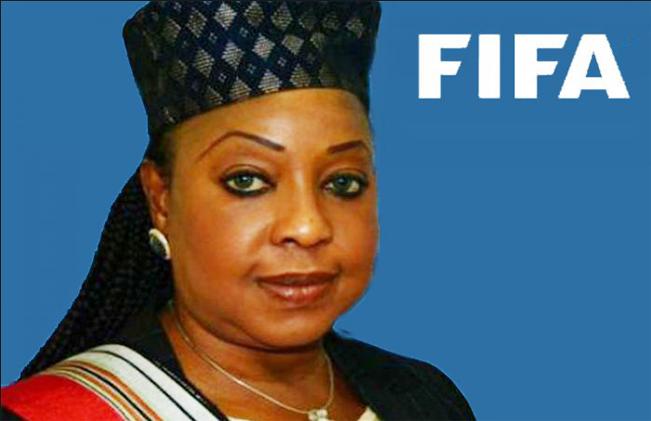 Overpaid UN 'clunt' well out of her depth
IGNORANT FIFA POPPY BAN
Next Friday is FIFA's World Cup qualifier between England and Scotland.   Next Friday is also Armistice Day, 11th November, the anniversary of World War I Armistice, Britain and it's Allies annual day of remembrance.
So Fatma Samoura's first executive decision for FIFA is to unilaterally denied England, Scotland and Wales football players from honouring their war dead players by imposing an ignorant ban on any of them wearing a Remembrance Poppy at the match.
The ignorant, immature negro from deepest darkest Senegal is not just plain wrong about the Remembrance Poppy being somehow political, she is divisive and hateful. And she sure ain't starving none.
Fatma Samba Diouf Samoura – the name says it all.  A political black tyrannical globalist, she's an ex-United Nations bureaucrat culpable for the UN's disastrous failures in the civil wars in Kosovo, Liberia, Nicaragua, Sierra Leone, and Timor-Leste during her tenure.
Big black momma Fatma has Bigmanism in her African DNA and that is why FIFA recruited her – to perpetuate FIFA's autocracy, monopolising corruption and to convert globalist football to be more Third World, just like her predecessor Sepp Blatter did.
Blatter sought to increase the influence of Third World African and Asian countries in world football.  He too was corrupt and he too imposed his autocratic will on the game.  That is how Third World Qatar got awarded the 2022 World Cup – FIFA accepted millions in bribes.
IGNORANT NEGRO WITH BAD ATTITUDE
Fatma Samoura (54) pockets £1million-a-year – that we now of.  Her two immediate predecessors in the general secretary's job Markus Kattner and Jerome Valcke were both sacked for corruption.
Appointing Samoura to the role, FIFA President Gianni Infantino insisted she understood 'transparency and accountability'.  Yet Fatma has no experience in handling sport and can't even kick a ball.
Upon accepting the position amidst the systemic corruption scandal, last July she announced that her priority was to restore trust.   "The reputational damage that all the financial scandals have caused to FIFA needs to be repaired.  I need to restore the trust and confidence of our partners and our commercial affiliates." proclaimed her speech writer.
So much for a fresh approach.  She is a Third World ignorant negro out of her depth.  FIFA couldn't run a bath.  World Cup sponsors like Coca Cola and VISA should run a mile, but then they profit from sales to the Third World and from using slave Third World labour.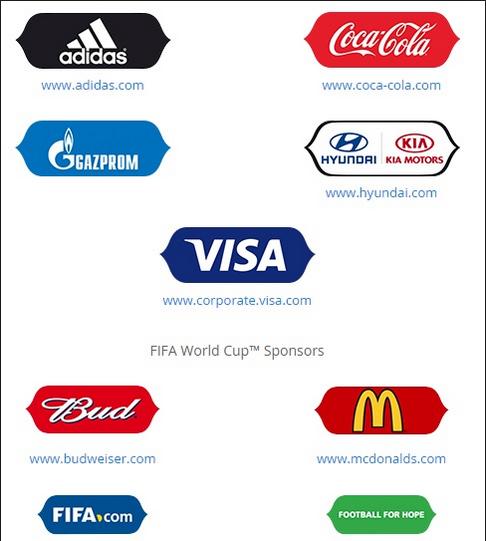 FA TO DENY FIFA BAN
Quite rightly, Britain's Football Association (the FA) has stated that it will defy FIFA's ban on players wearing "political" poppies at the match.
The FA has said in a statement:
"The poppy is an important symbol of remembrance and we do not believe it represents a political, religious or commercial message, nor does it relate to any one historical event.  The FA intends to pay appropriate tribute to those who have made the ultimate sacrifice by having the England team wear black armbands bearing poppies."
The Armistice Day clash between England and Scotland at Wembley will see them both wear black armbands with the poppy symbol.   Both sides have declared they'll ignore any attempts to suppress them honouring our war dead.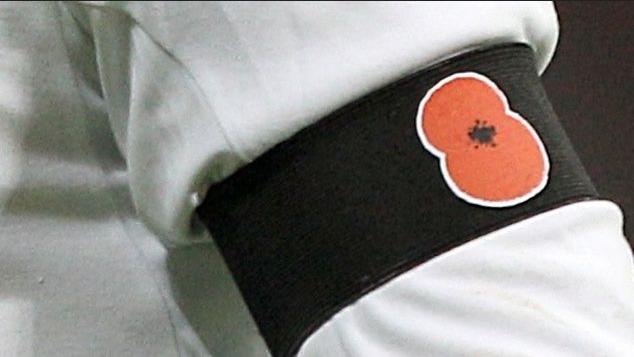 And they have the unflinching support of all Brits, all fans and the British Parliament.  Over 200,000 Britse have signed a petition calling for football players to be allowed to wear their poppies, which commemorate fallen soldiers.
British Prime Minister Theresa May in the House of Commons has delivered a 'clear message' to FIFA that the British Government wants "our players to be able to wear those poppies.  Before they start telling us what to do, they jolly well ought to sort their own house out."
"Hear, Hear" resounded unanimously throughout the House.
Wearing a poppy is not a political statement — it's a poignant way for all of us to remember Britain's war dead.  FIFA's poppy ban on England and Scotland shirts is a slur on brave footballers who fought and died for Britain and freedom from tyranny.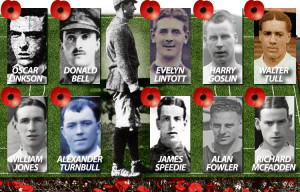 Under Fatma's edict, this means the Three Lions risk being docked qualifying points by FIFA.
Give a black shite!  Big momma Fatma can shove it where the sun don't shine!
Football Association chief executive Martin Glenn said both FAs will defy the ban and accept any punishment.  Both teams have decided to follow the same path as 2011 when England players wore armbands with the poppy symbol during a match against Spain (see image below).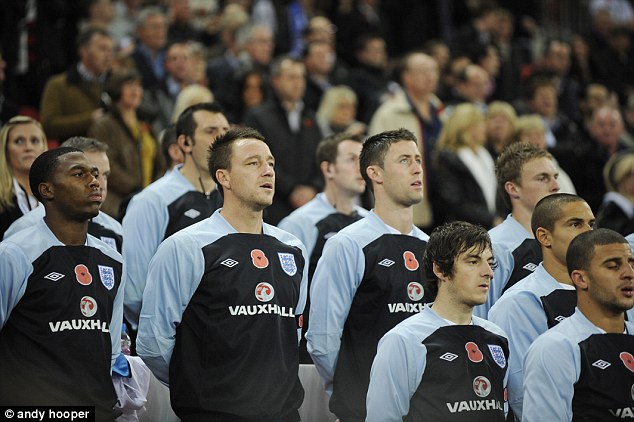 So what has changed Fatma, except you?
Mr Glenn says FIFA has misinterpreted the regulations. She has not idea.
FA chairman Greg Clarke insisted 'there will be poppies' at Wembley.
FIFA's arrogance has sparked public fury.  Bring it on!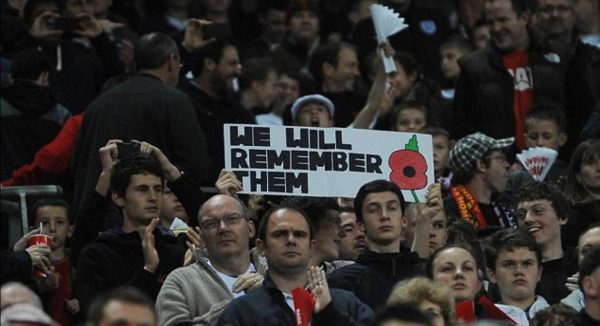 FIFA HAS A POLITICAL AGENDA
FIFA is a globalist organisation that has lost all respect amongst decent First World nations who just want to play good football.  FIFA exists only for itself and its globalist Third World agenda.  FIFA euphemistically brands it's Third World impost on Europe "Football for Hope."
It took £295m in bribes including from Third World Qatar so that the backward Arab state could ridiculously host the 2022 World Cup in the remote searing desert.
Globalist FIFA deserves to be boycotted and wound up for being nothing but the systemically corrupt, self-serving political organisation that it is.
BRITAIN'S PREMIER LEAGUE MORALLY SUPERIOR TO GLOBALIST FIFA
Brits would be best Brits keep to their own home-grown professional Premier League.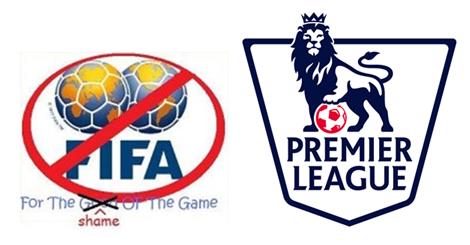 England, Scotland and Wales players are expected to don the armbands for fallen soldiers during their match with Serbia in Cardiff this month.
No one is going to stop them!
"They shall grow not old, as we that are left grow old: Age shall not weary them, nor the years condemn. / At the going down of the sun and in the morning, We will remember them."