Jack Dorsey's Twitter is anti-White Hate propaganda tool

Jack Dorsey's Twitter is anti-White Hate propaganda tool.  In 2012, more than 100 million users posted 340 million tweets a day. It is the communication tool of choice by leftists because like their sloganeering rants and chants it is a one-way broadcast limited to 140 characters.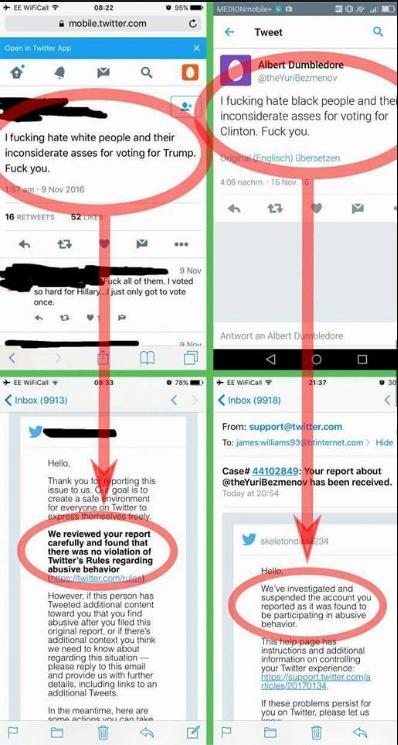 Some pretty disgraceful double-standards here….but this is what can you expect when it comes to Twitter and other forms of Social Media! Being racist against White people is totally fine…but if a White person does the same thing to a non-white person, then it is racism, bigotry and nazism! The corrupt system of hypocrisy needs to be overturned! Beware of this insidious anti-White agenda! ?
Social media Twitter, Inc. is an online social networking and microblogging service that enables users to send and read "tweets", which are text messages limited to 140 characters. Registered users can read and post tweets but unregistered users can only read them.
Twitter was created in March 2006 by Jack Dorsey, Noah Glass, Biz Stone, and Evan Williams.  As its chairman, Jack Dorsey owns about 22.2 million shares that are worth a total of more than $439 million.  Dorsey is an on-record donor to Democratic Party candidates.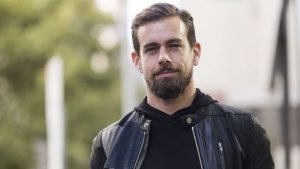 California is the base of Democrats – socially liberal, left-leaning activism, civil (nigger) rights, deviant rights, globalism, no borders, global warming cultism.  Twitter is based in San Francisco in leftist California and has offices in left-leaning, multi-racial New York City, Boston, and San Antonio.  Of course it is available in multiple languages.  Lots of hispanics and niggers in California.