Boris, you're in!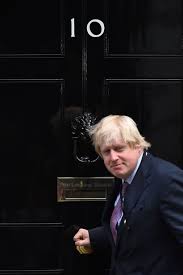 On 18th April 2017, YouGov poll for The Times had reported the Tories with a 21-point lead over Labour and so Brexit PM Theresa May got advice that an early election would remove the naysayers amongst the Tories and give her her hard Brexit mandate against obstructionist and spiteful Brussels.
Bugger, she lost her majority today.
Boris, you're on mate.  You handle the naysayers and media better.