Evict the Muslim from London, Decommission the Mosques from Britain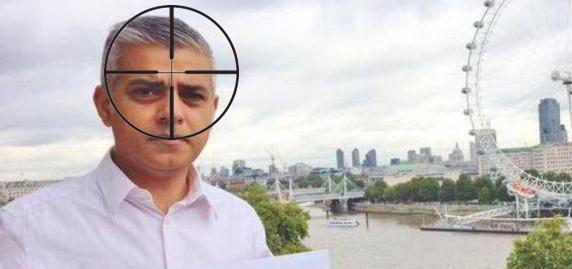 Britain's King Henry VIII between 1536 and 1541 ordered the foreign Roman Catholic monasteries, priories, convents and friaries across Britain all be dissolved, disbanded and demolished.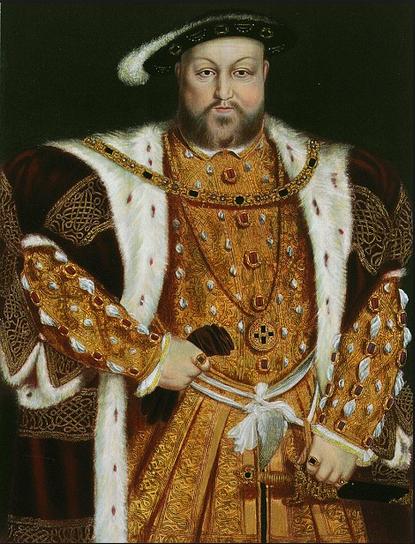 Henry had his chief minister, lawyer and statesman 1st Earl of Essex KG PC Thomas Cromwell, instruct the catholics in their duty to obey the English King and reject foreign papal authority in Rome.
Much of the Roman Catholic Church's monastic property was sold off to fund Britain's military might.  Henry's dissolution of the monasteries became one of the most revolutionary events in English history. Henry VIII effectively ended papal authority across Britain.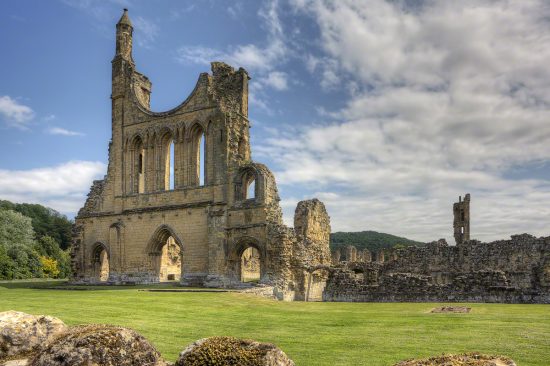 Byland Abbey ruins, Coxwold, North Yorkshire
At the time there had been nearly 900 roman catholic religious houses in England, around 260 for monks, 300 for regular canons, 142 nunneries and 183 friaries; some 12,000 people in total, 4,000 monks, 3,000 canons, 3,000 friars and 2,000 nuns.
Arabic Islam has even less legitimacy in Britain than Roman Catholicism.  Islam, mosques and Islamic schools and institutions all need to be similarly dissolved, disbanded and demolished.  Brits need to reject the foreign islamic authority from Mecca and outlaw Islam and sharia and order all imams be deported.  The Saudi Arabian Embassy in London needs to closed; the Ambassador and all staff evicted, deported, and the building cleaned out and purchased back by the Crown for Home Affairs use.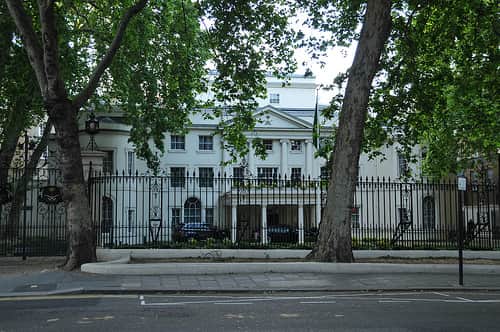 Ditto with all other islamic embassies and consulates across Britain including those of Iraq, Iran, Pakistan, Indonesia, Turkey, Algeria, Libya, Egypt, Nigeria, Bangladesh, Morocco, India to name a few.
London's imported muslim mayor, Sadiq Khan, is unfit to be London Mayor.  He describes moderate Muslim groups as 'Uncle Toms' – a borrowed term from author Harriet Beecher Stowe implying moderate muslims are subservient to radical muslims.
Sadiq Khan needs to disappear.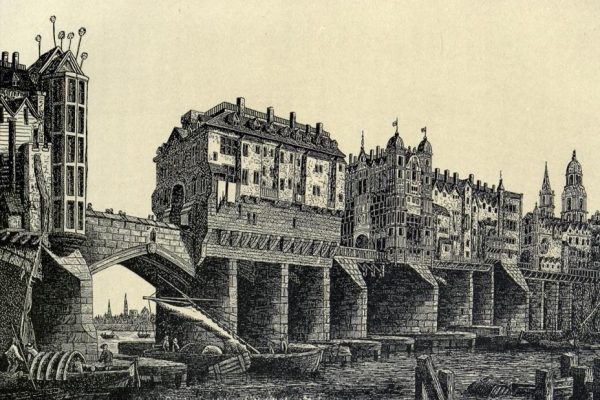 London, the finest city in the world, has been thrown into islamic chaos.  The islamic terror against Brits is an ideological war. It is current day Angloceltic Struggle against tyranny.
Islamic terror inflicted upon Brits for the past thirty years since 1988 – at Lockerbie, at the Paddington Hotel, at the London Israeli Embassy, in the London Underground, on a bus at Tavistock Square, at Glasgow Airport, at the Giraffe cafe in Princesshay, outside Leytonstone Tube Station, outside the Royal Artillery Barracks at Woolwich, on Westminster Bridge, in Manchester Arena, on London Bridge, in Borough Market… 
Islam needs to be evicted from London and Britain.  But without loyal leadership in White Hall, responsibility and duty falls on the people of Britain.