Leo Murray a climate alarmist from the Royal College of Art to send a message to Saliq Khan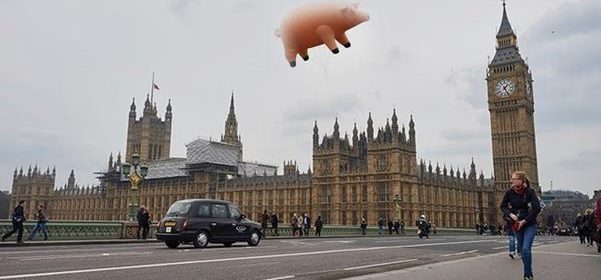 London silver spoon elitist Leo Murray is to send an artful message to London's treacherous Islamic Mayor Sadiq Khan during US President Donald Trump's forthcoming visit to Britain next week.
"Help Us Evict the Muslim!"
Murray's giant pig blimp, as a symbol of pork cuisine, is to be flown above the British Houses of Parliament during President Trump's visit next week during his security and trade conference with PM Theresa May.  Parliament Square Garden is to be the grounding point for the blimp and approvals are still pending from the Metropolitan Police and National Air Traffic Service in order for it to fly.
Over 10,000 people have signed a petition in support of the balloon which cost £16,000 through a crowdfunding campaign.  It's something to do with snowflake Trump haters disagreeing with Trump's labelling of Mexican illegal gangs as rapists and criminals, his stance on anti-abortion, and banning Islamics from Islamic and shithole nations from invading America.
The lefties also support Trump calling white supremacists "very fine people", and banning faggots and pedophiles from serving in the US military.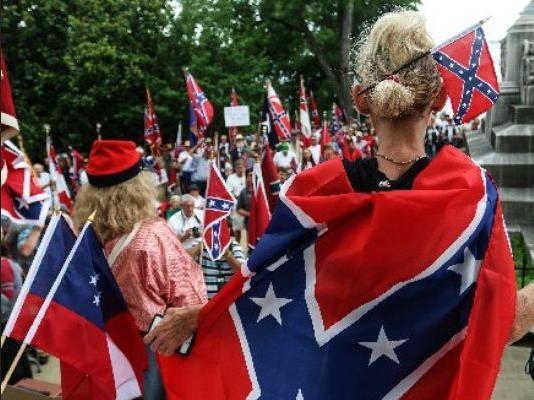 President Trump is due to touch down at Stansted Airport on Thursday July 12 for a three-day visit to Britain, where he will meet Prime Minister Theresa May and the Queen, enjoying much pageantry as Leader of the Free World in the Anglo-Celtic birthplace of freedom.  Then he heads up to Scotland to inspect his private golf course resort, Trump Aberdeen, at Balmedie in Aberdeenshire and play a cultural round of golf, before heading home to Washington DC.
Leo Murray is the upper class nob grandson of the late Lord Greenwood, Baron of Rossendale, a socialist politician in Harold Wilson's Labour Government.  Greenwood was a radical lefist activist against nuclear energy and staunch Zionist – Chairman of the Anglo-Israel Association in 1972, Trustee of the Jerusalem Educational Trust and Chairman of the Labour Friends of Israel.    Greenwood married Gillian Crawshay-Williams, an artist.   And so Leo Murray gets his behaviour and ideology from this elitist lot.
But Murray's blimp has been angrily opposed by London's treacherous Paki Mayor Sadiq Khan.
Muslim Mayor Khan has repeatedly threatened Londoners that they need to get used to Islamic terrorism with so many let into the country by former PM Tony Blair of the socialist Labour Party.
London has a higher murder and rape rate than New York, because of Muslims and assorted Niggers and Sandniggers – all racist against local Brits.
Pipe bombs, suicide attacks, truck terror will become more and more part of British life until all the churches are ripped down and replaced by mosques and sharia law overthrows the Westminster System and becomes Islamic common law.
Khan's cultish adherence to the tenets of multiculturalism insists there is no place for Christians or Whites in his British Isles caliphate future.
In Manchester, the Anglo-Celts have begun the islamic eviction.
Locals forcible evict a Paki pedo.
Deport all non-Whites from the British Isles.  Bring on the big round up and shuttle cargo ships to offload them on to the Moroccan coast for proper Afro-Arabian repatriation.