Nigger Riot in civilised White American Charlotte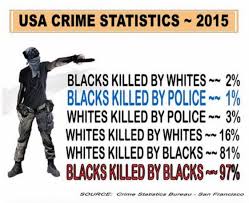 African negros roaming White America think they have a right to White Welfare and a right to White Firearms.
They wonder why they are shot when they point a stolen handgun at police and get shot.
But niggers are slow, so they riot and loot instead, just like in Charlotte, NC.  After another criminal nigger Keith Lamont Scott (43) (his Anglicised name) pointed a handgun at police.  Not smart.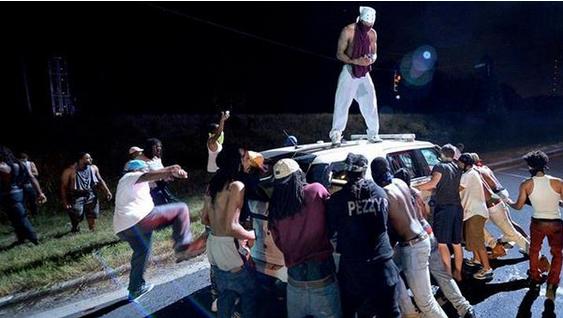 Lord of the Flies:  Riotous niggers commandeer a police vehicle

The shooting occurred at 4pm local time on Tuesday 20th September 2016, in the parking lot of a black welfare apartment complex in Charlotte, North Carolina after officers arrived in search of a suspect wanted for arrest, police said.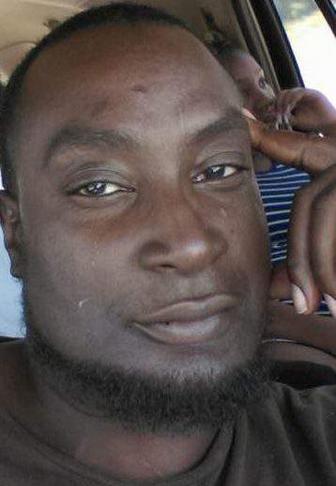 Another bad nigger, Keith Lamont Scott, had form back to 1992

Police said the Metro Division Crime Reduction Unit was searching for a suspect with an outstanding warrant at The Village at College Downs apartment complex.
"Officers observed a subject inside a vehicle in the apartment complex," police said in the press release. "The subject exited the vehicle armed with a firearm. Officers observed the subject get back into the vehicle at which time they began to approach the subject."
"The subject got back out of the vehicle armed with a firearm and posed an imminent deadly threat to officers who subsequently fired their weapon striking the subject," police said.
Charlotte-Mecklenburg Police Chief Kerr Putney said at a Wednesday morning press conference that Keith Lamont Scott refused orders to drop the gun he was holding. He said detectives found the gun "in close proximity" to Scott.
"The officers gave loud, clear verbal commands that were also heard by many of the witnesses," Putney said. "They were instructing the subject, once he got out of the vehicle, to drop the weapon. Despite the verbal commands, Mr. Scott exited the vehicle as the officers continued to yell at him to drop it. He stepped out, posing a threat to the officers, and Officer Brentley Vinson subsequently fired his weapon, striking the subject."
According to police, officers "immediately requested" a medic and "began performing CPR" after Scott was shot.
Turns out Scott had a long criminal record spanning Texas to South Carolina to North Carolina – aggravated assault with a deadly weapon, evading arrest with a vehicle in 2005, misdemeanour assault conviction in North Carolina in 2004, guilty plea for contributing to the delinquency of a minor in 1992.
Bad black!
Kneejerk Nigger Riot Excuse
"Just know that all white people are f****** devils, all white cops are f******* devils and white people," said a man identified as Scott's brother.
Then what started out on Wednesday evening as a prayer vigil after Scott's shooting turned into an angry march and then a night of violence.
A man was shot and critically wounded as protesters charged police in riot gear trying to protect an upscale hotel.  So all da niggers go riot, irrespective of da facts, carrying signs that read "Black Lives Matter".  Do they? Perhaps in Africa where they belong.
But den they're jungle primates.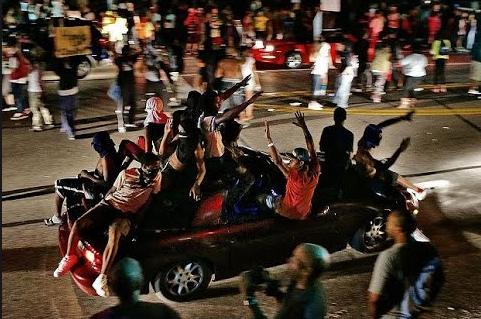 Charlotte's rebel hornet's nest invaded by swarms of African locusts
Nigger Looting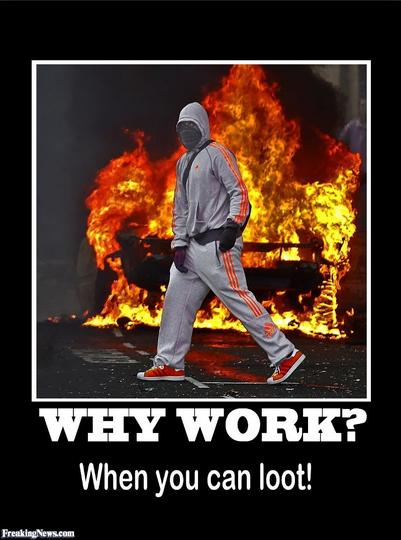 Predictably, the mob of niggers marched to a major highway, loot and ransacking shops and shut down traffic in both directions.
They broke into the back of truck and set goods on fire.  Nigger gangs went ape, quickly taking to looting a Walmart store, throwing rocks and shattering glass doors.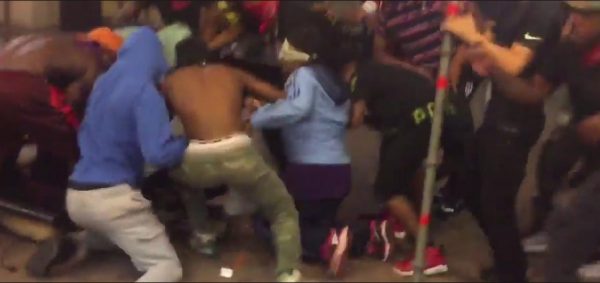 Niggers got ugly – a Twitter video shows a White man being beaten and dragged by da black mob.
Riot control police were called out and used tear gas to disperse the black crowd.  Several police officers and civilians were injured and 44 black arrests were made.
Police in riot gear then began marching arm in arm through downtown Charlotte intersections, shooting tear gas at people who charged them. At least one protester knocked down a CNN reporter during a live shot.
Police fired flash grenades and protesters threw fireworks. Police then fired tear gas, and the crowd of hundreds dispersed.
Nigger riots have put Charlotte in a state of emergency.  North Carolina Gov. Pat McCrory declared a state of emergency at 12:30 a.m. and called in the National Guard after Charlotte's police chief said he needed their help.
Charlotte's problem is too many Africans – 35% of the population are African.
In 2008, a Forbes survey concluded Charlotte is a "Miserable City" on the basis of crime, unemployment, traffic, taxes, toxic waste, and climate.  It was ranked ninth out of 150 as being miserable places to live.
Black America has lost its moral compass.  Best return to Africa.