Urban Britain islamised today thanks to Blair

Tony Blair oversaw a secret conspiracy to flood Britain with Labour voting migrants. He deliberately dismantled UK border controls so that two million migrants could settle in the country – and vote for him in future elections.
He then gagged Labour officials and his most senior ministers, telling them not to discuss immigration in public under any circumstances for fear of a backlash.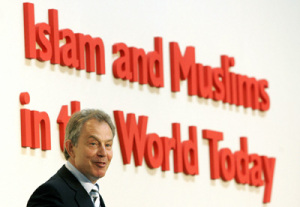 ..and the Muslims are breeding in Britain 10 times faster than us…
Practising Muslims will outnumber worshipping Christians in Britain within 30 years, according to research published by think-tank, Christian Research.
"By 2035, there will be about 1.96 million active Muslims in Britain, compared with 1.63 million church-going Christians.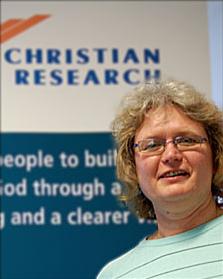 The think-tank has warned that 4,000 churches could close by 2020 if congregations continue to shrink at current rates.
According to the most recent figures from the Church of England, regular Sunday, weekly and monthly attendance each fell by one per cent in 2006.
Fewer than a million people attend church every Sunday.
Although at the last count there were only 1.6million Muslims living in Britain – compared to 41million Christians – experts have suggested Muslims are more likely to practise their faith.
More than half of the Muslims who responded to the 2001 census said they prayed every day, compared to 6.3 per cent of Christians who attend church services each week.
Christian Research describes its aim as encouraging "change in Christian culture so that by 2010 more churches are growing".
The Church of England moved to discredit the research last night, criticising its methodology and saying the results were "flawed and dangerously misleading".
A C of E spokesman said: "These sorts of statistics, based on dubious presumptions, do no one of any faith any favours.
"Faith communities are not in competition and simplistic research like this is misleading and unhelpful."
The research does not compare like with like, according to the spokesman. The number of practising Muslims, for instance, is based on the number of people who said they were active in the 2001 census.
If the same process were applied to Christians it would give a figure of 20 million active churchgoers, according to Church House, the headquarters of the C of E.
The study used the number of adults on the Church's parish-based formal voting lists as the sole measure of its active "members".
This omitted large numbers who worship every week and are involved in their churches in other ways, according to Church House.
The Rev Lynda Barley, head of research and statistics for the Archbishops' Council, said last night: "There are more than 1.7 million people worshipping in a Church of England church or cathedral each month, a figure which is 30 per cent higher than the electoral roll figures and has remained stable since 2000.
"More are involved in fresh expressions of church and chaplaincies across the country and we have no reason to believe that this will drop significantly in the next decade.
"These statistics are incomplete and represent only a partial picture of religious trends in Britain today."
SOURCE:  Practising Muslims 'will outnumber Christians by 2035', 8th May 2008, by George Pitcher , Religion Editor, Telegraph, http://www.telegraph.co.uk/news/1936418/Practising-Muslims-will-outnumber-Christians-by-2035.html