Another Third World muslim asylum seeker goes rabid against his Samaritan American host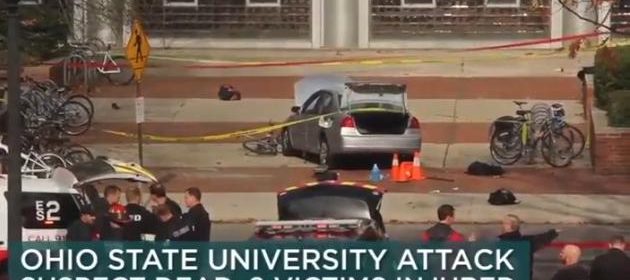 Multicultural Democrats 'More Muslims and Mosques Agenda':
..So what happens when a civilized White society lets in a young Third World muslim male from a civil war zone like African Somalia, replete with muslim attitude and an unpronounceable name?
CASE 1:  Abdul Razak Ali Artan, a Somali asylum seeker, was given sanctuary in America, handed US residency, handed welfare, a car, a home, college entry, local mosque membership and a butcher's knife.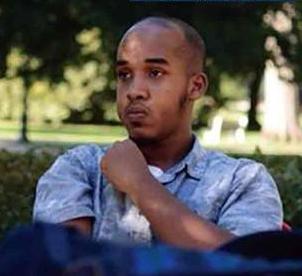 So what's da sand nigger do to his generous White Samaritan host nation?
Yesterday morning he drives from his Honda car after prayers and mufti pep talk direct from a nearby mosque into Ohio State University. He mounts the curb and proceeds to plow down students with his car before getting out and slashing his long halal knife rabidly into people.
Eleven people were hurt, one critically.  Student Martin Schneider said he heard the car's engine revving.  "I thought it was an accident initially until I saw the guy come out with a knife," Schneider said, adding the man didn't say anything when he got out.
Most of the injured were hurt by the car, and at least two were stabbed. One had a fractured skull.
Only for a trained, armed and diligent police officer, Alan Horujko, did da rabid sand nigger get taken out before he did his Islamic jihad.  Lucky, as Horujko just happened to be in the vicinity checking on a reported gas leak.
So da nigger got brain dead lead like a watermelon.
Nice Muslim Refugee.  Bring more!  Da muslim was a rabid islamic terrorist let in by Hillary and Obama with no background checks.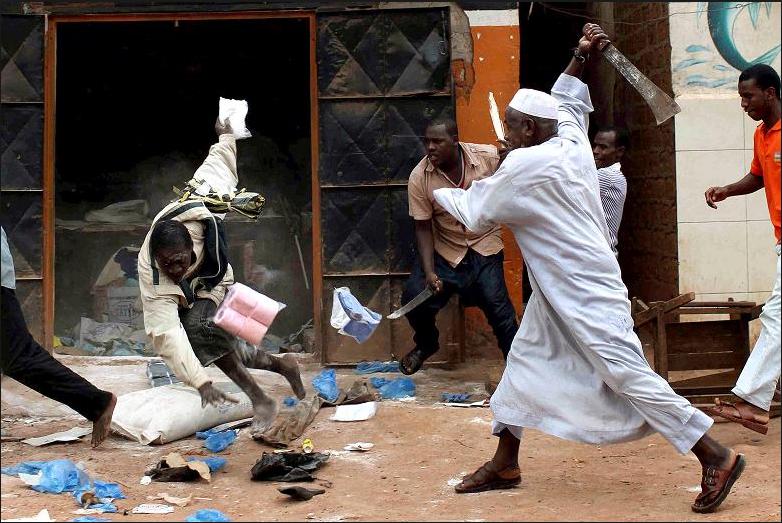 Normal day in Somalia – late for work.

In recent months, federal law enforcement officials have raised concerns about online extremist propaganda encouraging knife and car attacks, easier to pull off than bombings.
The Islamic State group has urged sympathizers online to carry out lone-wolf attacks in their home countries with whatever weapons are available to them.
CASE 2:  In September, a 20-year-old Somali, Dahir Adan (22), stabbed 10 people at shopping mall in St. Cloud, Minnesota, before he was also taken out thankfully by a nearby armed and capable off-duty police officer.
American colleges that risk having muslims on campus need serious defence paid for by the Clinton Foundation, who let the White-hating muslim scum in.
Beware Passive Muslims:  Neighbors said Artan in Ohio was always polite and attended daily prayer services at nearby mosque, Omar Ibn El-Khattab Mosque, just five minutes from the university.
So the mosque was complicit and likely radicalised him and put him up to it.  So bulldoze the Omar Ibn El-Khattab Mosque!
Muslims flagellating…normal barbaric behaviour where they come from.