Asian ferries a death wish servicing suicide tourism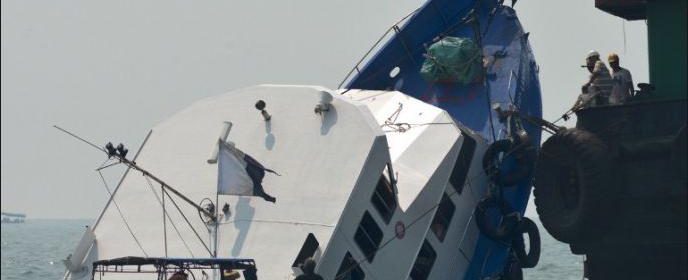 Another year, another Third World ferry sinking.  Fast boat to incineration, Indonesia's 'Zahro Express' is ablaze at sea, just 20 minutes after leaving port in Jakarta on New Year's Day 2017.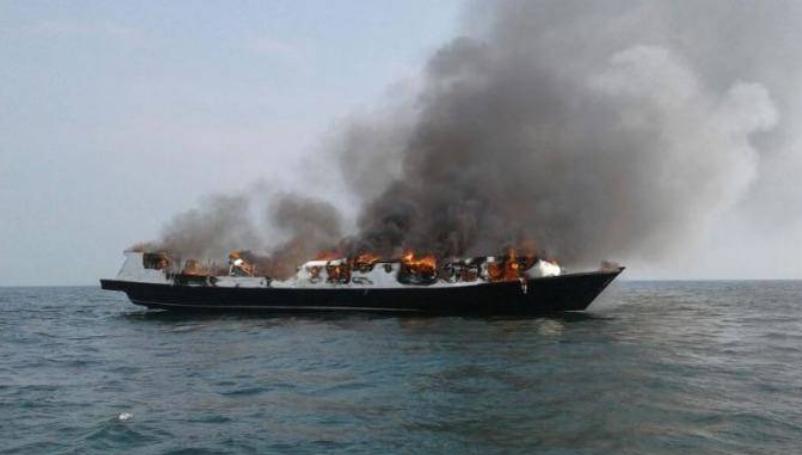 The unseaworthy ferry was to carry 230 Indonesians from Jakarta 50km to Tidung island returning from NYE party. About 1.5km out from Muara Angke port from Jakarta, the petrol engine caught fire.
What fire suppression?  Life jackets? Witnesses said passengers panicked as flames engulfed the ship. The remains of the boat were towed back to Jakarta.
So 23 dead and 17 still swimming for it.
Typical Third World ferries!  'Asian safety' is an oxymoronic urban myth.  Asian ferries run a cash profit so often overcrowded and poorly maintained.
Last year on Saturday, 5 March 2016 another Indonesian commercial ferry 'Revalia II' left Bali's Gilimanuk port sailing across Bali Strait to nearby Ketapang in East Java.  It started leaking then sank.   Only four drowned and another is still swimming.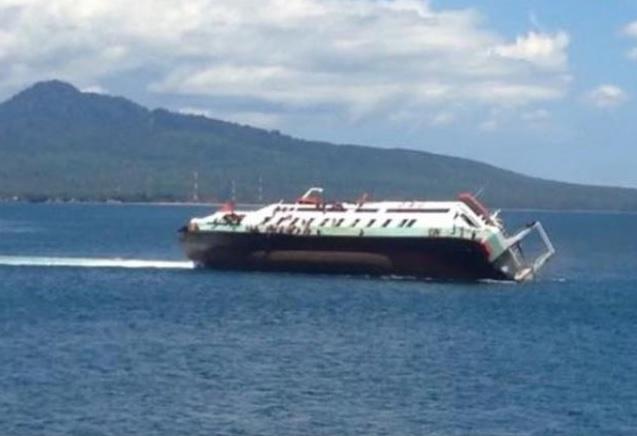 There she goes – no swell, no storm, just overloaded.
In August 2014, another Indonesian ferry sank coast in eastern Indonesia's off Sumbawa between Lombok and the Komodo Islands, with at least 10 foreign tourists and five Indonesian crew still swimming.  No passenger manifest, so it's a best guess.
In December 2006, a large commercial Indonesian ferry, the 'Senopati Nusantara', sank off the coast of northern Java 40 km off Mandalika Island, drowning 500 passengers.  A local police chief said the ship had only 200 listed passengers but it was way overloaded and the forecast storm was ignored by the Indonesian captain Wiratno Cendanawasih.
Bangadesh competes with Indonesia for Ferry Suicide Tourism
If Third World Indonesia is not your cup of tea for maritime euthanasia, try Third World Bangladesh.
On Saturday, November 28, 2009 Bangladeshi floating wreck the 'MV Coco 4' (capacity 450),capsized by the bank of the river Tetulia, near Lalmohon town in Bangladesh's Bhola district killing 32 with as many as 80 still swimming.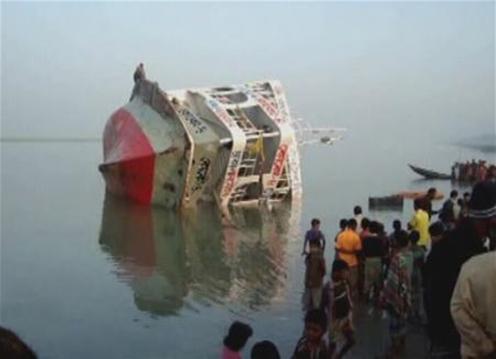 Muslims were trying desperately to reach home before Islamic Eid prayers on the Saturday morning.  Allah will be happy for them.
They said the ferry M.V. Coco-4 was sailing to the coastal town of Bhola, some 300 km (185 miles) from Dhaka, on the Friday night with around 1,500 people on board – about three times the number it was registered to carry.
Typical Third World ferries!
An investigation into the sinking has been ordered, Bangladeshi communications ministry said.
Why?
Bangladesh culturally ignores safety.  Hundreds of people die every year in ferry accidents in Bangladesh.
On 15 May, 2014, a ferry carrying over 250 passengers capsized then sank in the middle of the Meghna River 27 km from the Bangladeshi capital Dhaka during a storm mid afternoon.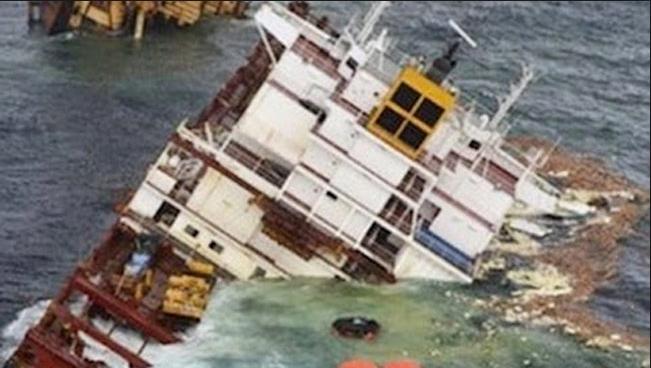 There was no passenger manifest, so the operator has no idea how many passengers were on board, or drowned, or managed to swim ashore or are still swimming.  He couldn't give a shit…all cargo.
On February 7, 2013, a dodgy Bangladeshi ferry 'MV Sarosh' was sailing from Dhaka to Chandpur on the Meghna River carrying at least 100 people when it capsized and sank leaving 50 passengers still swimming.
Some are believed to have made their way to shore while others may be lost at sea. The boat went down sinking outside the Bangladeshi capital.  The cause of the sinking was due to overcrowding and poor quality boats.
And if you get tired of trying Indonesia or Bangladesh for a Third World ferry adventure, there is always notorious Korea.
On April 16, 2014, an overloaded Korean ferry the 'The Sewol' sank in calm daytime inshore waters en route from Incheon to the vacation island of Jeju.
Most of the 476 people on board were teens on a high school outing.  259 drowned with another 43 still swimming.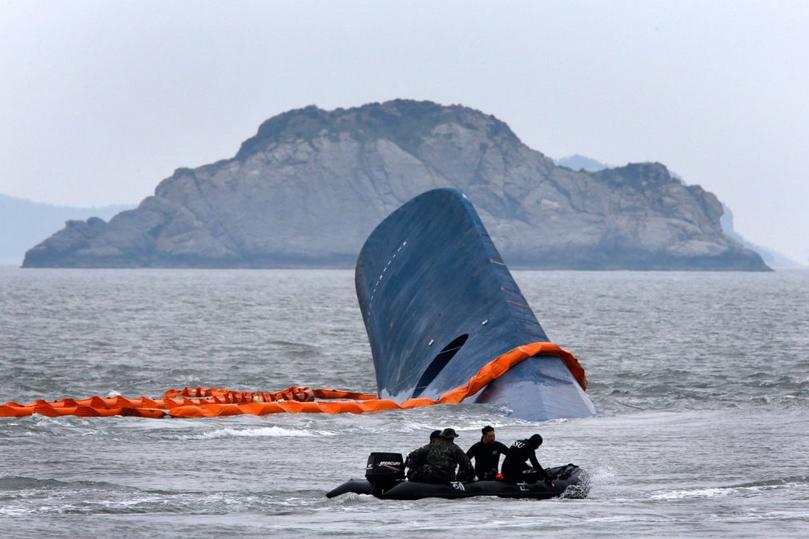 …gurgle, gurgle…
And Korea claims to be a "developed" nation. On what basis, gurgle, gurgle?
The Associated Press reports that while one industry body recorded the weight of freight, another set limits, but neither communicated with each other, resulting in a blind spot that allowed nearly every voyage to be conducted while dangerously overladen.
The Sewol was examined early 2012 by the Korean Register of Shipping after it had been modified to accommodate more passenger cabins on its third, fourth and fifth decks. The agency slashed the ship's cargo capacity by more than half, to 987 tons, and decreed that it must carry more than 2,000 tons of ballast water to maintain stability.
Only the firm owning the ship, Chonghaejin Marine Co. Ltd., received the register's report, meaning neither the coast guard nor the watchdog Korea Shipping Association had any knowledge of the new limit before the disaster.
All 15 of the ship's crew responsible for navigation have been arrested, and the offices of Chonghaejin Marine and homes of key staff have been raided.
Bit late.
How about Third World China?
On 8 June 2015, a Chinese ferry sailed out on the Yangtze river in Hubei province into a monsoon.  The Eastern Star overturned and sank.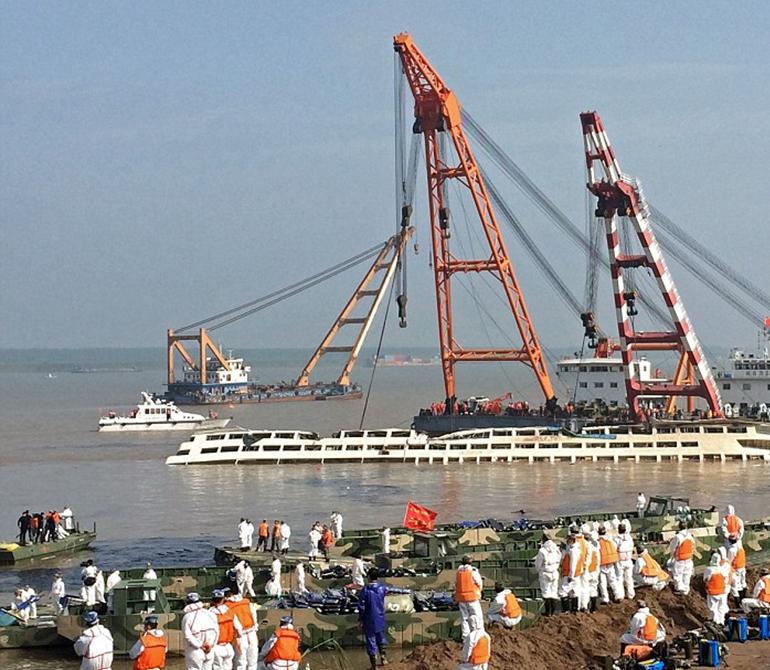 Only 14 of the vessel's 458 passengers were rescued alive.  The boat's captain was arrested.
Why?  Another loser will just replace him and sail out overloaded.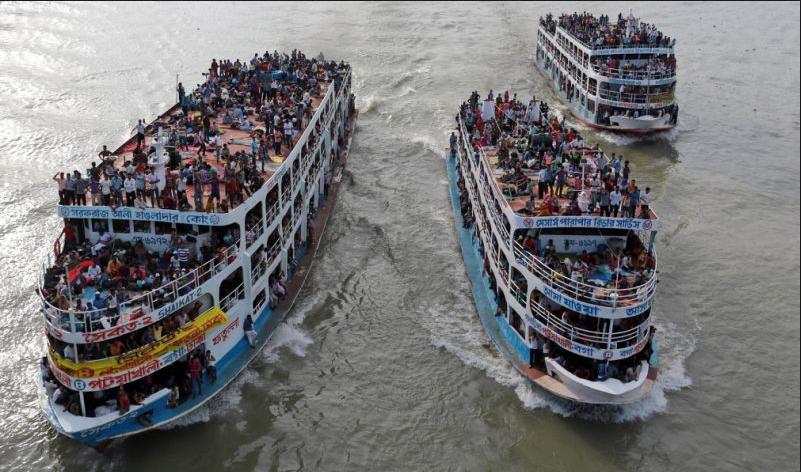 Third World tourism adventure beckons:  Suicide Ferry Races!