Australia's Catholic Cardinal guilty of covering up a pedophile protection racket

How has the ancient Roman Catholic Church not always been a globalist pedophile ring and pedo protection racket hell-bent on world domination?  Given that ancient Islam is anti-Australian decency with its female genital mutilation, pedophilia, forced marriage, halal neck slitting; then so too is the ancient Roman Catholic Church with its case upon case exposure of pedophilia by priests.
Both religions couldn't give a shit about their victims. Both are pedophile cults deserving immediate banning throughout decent Australia.
In the lead up to Christmas 2018, Australia's moral head of the Roman Catholic Church Cardinal George Pell (77) was found guilty of hushing up his special knowledge of the rape of children in the care of priests under Pell's charge before Judge Peter Kidd of the County Court of the State of Victoria.
Cardinal Pell was found guilty on five charges related to serious sexual misconduct involving two boys at St. Patrick's Cathedral in Melbourne in the 1990s.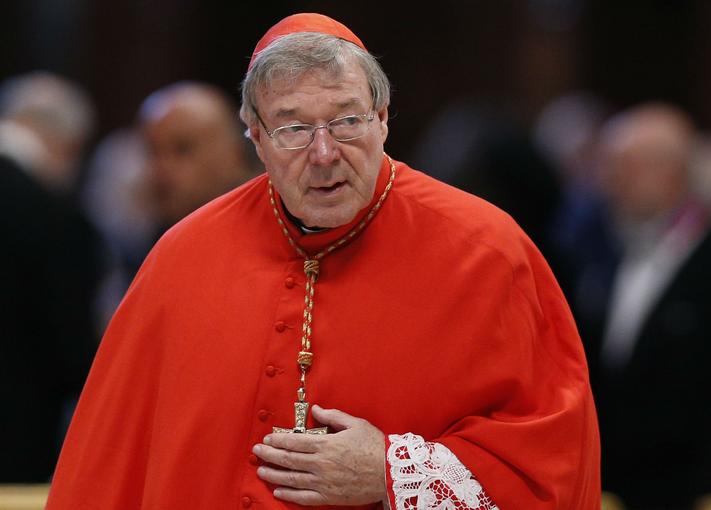 The media was censored from reporting on the case.  It's just like how the Catholic Church covered up its institutional pedophilia all those years – hush it up.  But we are not media.
On December 12 in 2018, an Australian jury of 12 people in Melbourne after deliberating on Pell's trial for more than three days, delivered a unanimous verdict of Pell's guilt.   Regrettably, one of the survivors of Catholic pedophilia has died since the events and the other gave evidence via video link to the court. Neither has been named.
Pell is due to be sentenced this month.  May Pell the bastard rot in hell by mixing in the general prison population of Victoria's Port Phillip Prison.
But then he's yet to face a second trial next month charged with hushing up more pedophilia in Ballarat.
Pell was appointed head of the Vatican Secretariat for the Economy by Pope Francis in 2014.   His mate Archbishop Philip Wilson (68) of Adelaide has also recently been sentenced for a paltry 12 months of covering up child rape by paedophile priest James Patrick Fletcher of the Maitland-Newcastle diocese in New South Wales.  Pedo Jimbo was found guilty of multiple counts of anal and oral sexual penetration of altar boy, Daniel Feenan commencing from 1990 when Daniel was aged just 12.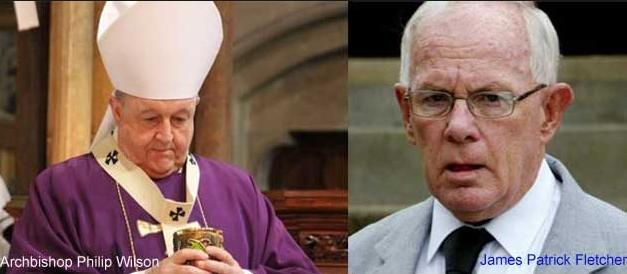 Magistrate Robert Stone said the senior clergyman had shown "no remorse or contrition".  Yet instead of being sent to prison, Pedo Jimbo copped a slap on the wrist "home detention".  Victim Feenan got life.  The Catholic Church refused to defrock Wilson and Wilson refused to resign.  He will be eligible for parole after six months, in fact he's roaming the streets now.
Parents never send your sons to be altar boys.