Mass immigration and foreigners pushing British citizens' NHS healthcare system to crisis of neglect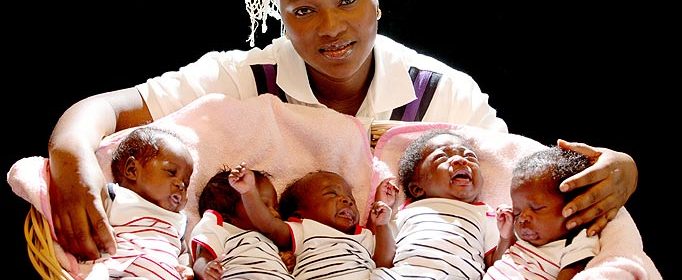 Britain's National Health Service (NHS) exists for the comprehensive healthcare of Britons, but ever since it was introduced by the socialist spendthrift Labor Party back in 1948, the promised 'King's Fund' for sick Brits has been underfunded.
Welfarism utopia costs a lot.  Indeed, comprehensive welfarism for 'all and sundry' demands 'black hole funding' – think socialist Venezuela.
Successive governments out of 10 Downing Street, both Labour and Tory, have swamped the NHS with mass immigration, with hundreds of thousands of Third World welfare seekers, and with foreign tourists turning up for free surgery funded by British taxpayers.
So while the NHS was designed for the benefit of Brits, it has benefited non-Brits nicely thank you very much.
Socialists are not in favour of national borders.
And so the charity-mindset NHS doesn't even concern itself with asking the non-British fly-in health tourist for any payment.  Public servant management at the NHS deploy a global charity mindset.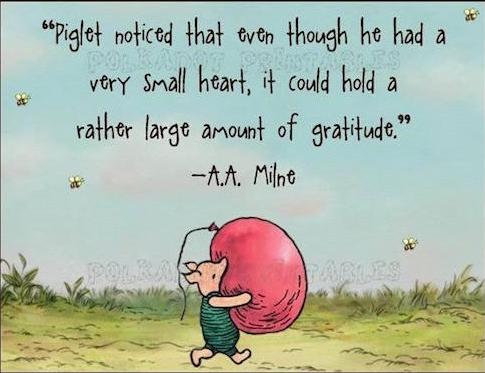 Over the past eight years, Britain's NHS has lost more than £6 billion from medically treating foreigners for no charge from the open-border European Union alone.  The scam has become so well known that it is termed 'health tourism'.
Such has been the impost of the EU's socialist Schengen Agreement since 1985 – no borders.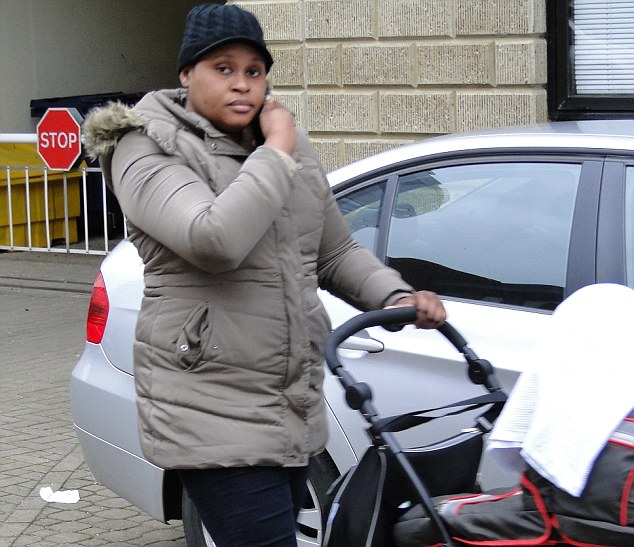 No doubt there has grown a black market co-ordinated by health tourist agents reaping sizeable commissions from their foreign client patients.
Suspiciously, the statistics regarding the volume and cost of the NHS treating foreigners arriving from outside the EU are withheld from the public.  Foreigners are 'on-paper' ineligible to access the NHS, yet they manage to access and rort the NHS regardless.  Such opportunistic foreigners represent imported bad debts.  They are stealing from the British public health system, from which they are not entitled.
The NHS has become a laughable global charity.
Except it is the ordinary Brit who misses out on the health care they are entitled to; having contributed their working life paying income taxes.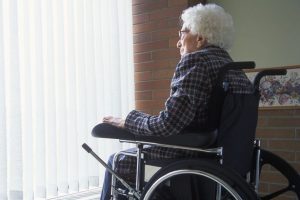 The system is overstretched.  Hospital waiting queues are Third World. Chronic funding shortfalls year-on-year have eroded standards to the point of criminal neglect.  At least fourteen NHS trusts in England have been responsible for 13,000 "excess deaths" since 2005.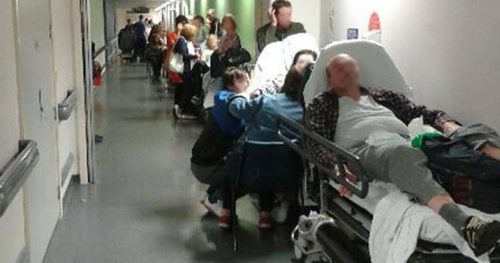 NHS corridor queues emulating the Third World
But the problem is not going to be resolved by excluding patients that can't show a UK passport and proof of residency, as brain-snapped by NHS boss Chris Wormald this week. What, immigration is so rampant that locals have to prove they're British just to see a doctor in their own country?
For starters, not all Brits have or need a British passport.
Perhaps a unique photo-ID NHS card system with counterfeit-resistant optical security media and microchip technology showing residential address would be more effective.  It should only be issued to British Citizens, not to foreign residing in Britain.  It should require the same standard of validation process for obtaining a British Passport.
Another solution is for NHS staff to actually require NHS ID else ensure pre-payment, just as private healthcare providers do.
Year on year, the government's mass immigration policy welcomes 327,000 foreigners into Britain and automatically on to the 'free-for-all' NHS.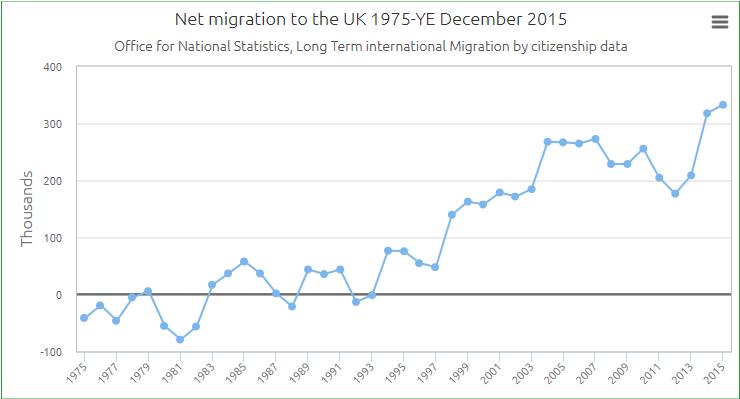 It is well accepted that the NHS has been problematic for decades.  Problems have compounded and the problems have been repeatedly avoided.  It's all rather déjà vu.
Britain's annual cost of providing comprehensive healthcare has snowballed because as a monopoly provider, governments have allowed the bureaucracy to balloon itself.  Successive governments have dumped mass immigration on to it to somehow 'absorb'.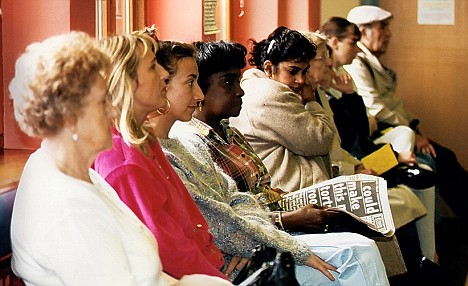 GPs have been told to see any travellers who simply walk in – even if all consultation times for the day are full. They will also be fast-tracked for nurses and dental appointments
They will also be given longer consultations than other patients. Five or ten minutes is the average but travellers will be given 20 minutes and allowed to bring relatives into the consulting rooms.   Medical staff are given 'mandatory cultural awareness' training so they can fully understand what it is like to be a minority ethnic.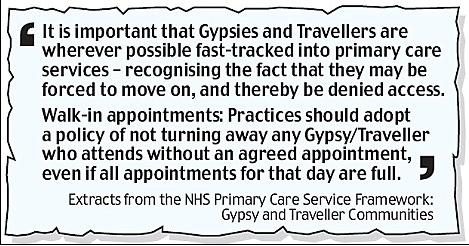 In 2014, the average British taxpayer contributed £3,442 a year to fund the NHS and further £4,471 a year to fund those on welfare – mostly Third World immigrants.
The NHS already has to fund the inherent advances in medicine and sophistication of medical procedures and equipment which cost much more than previously.  It is also on top of the increasing expectations by patients of first world health care and an aging population living longer and needing more health services.
The NHS well exceeds the funding provided by those paying tax to the Exchequer, next door at 11 Downing Street.  Endemic bureaucratic waste hasn't helped.  But the problem has been avoided pretty much since, well 1948.
The annual floodgates of demand on the NHS remain well open and at the same time, 10 Downing Street is hell-bent in starving it of funds.  It's political head-in-sand "do more with less" and "don't get sick" mindset.  Tory and Labour share joint accountability and the perpetually hoodwinked voters who keep inviting the bastards back into 10 and 11 Downing Street every five years.
Of course the British taxpayer is being "taken for a ride".  Not just by the NHS failure to charge foreign health tourists free-loading on Britain's first world class hospitals, doctors and pharmacists so they can have foreign babies, transplants and prescriptive drugs for nothing.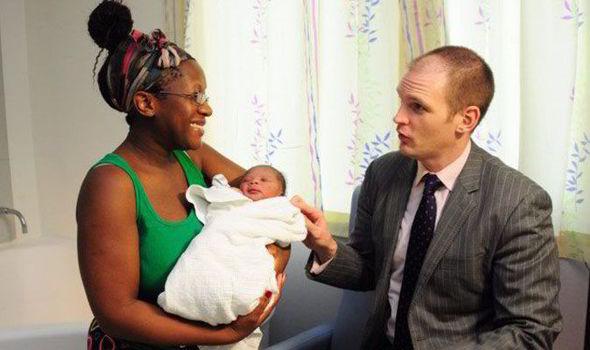 NHS for Third Worlders.  Local Brits wait in the queue please.
In 2011, a pregnant Nigerian woman, Bimbo Ayelabola (below), flew business class on a tourist visa to Britain to give birth to quintuplets at Homerton Hospital, in blackened east London, costing the NHS £145,000.  This is despite her being married to wealthy businessman Ohi Nasir Ilavbare, CEO of his own logistics company.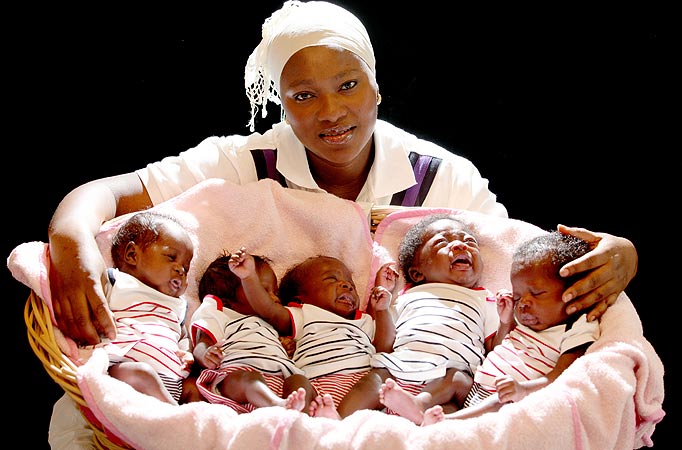 The hospital and the NHS didn't even bother chasing Ayelabola for the bill.
Successive British governments have cut critical funding to the NHS.  In the late Seventies, the Labour government ran out of money and so shut hundreds of hospitals just like that.
In 2014, the Exchequer took back £1bn of the £1.4bn saved by the NHS that year. The current NHS repairs budget used to fund maintenance and replace out-of-date or broken equipment, was slashed by £1.1bn by 11 Downing Street.
With Health Tourism scandal costing the NHS an estimated £2bn every year, recovery of just half the lost revenue would fund its repair budget.
The bulk of the cost problem is in over-immigrated England – Greater London, Manchester and Birmingham.  More than 2 million of Britain's 64 million population are Third World black and nearly all live in these ethnic metropolitan cities.  Many have cardiovascular disease, cancer, diabetes and chronic lung diseases.  The burden they impose on the NHS is considerable.
The NHS England's Five Year Forward View (FYFV) that set out plans for the NHS from 2015 to 2020 estimated that the NHS would need an extra £30 billion by 2020 to deal with growth in healthcare need, the emergence of new treatments, and so on.
Of this figure, 10 Downing Street has offered £8 billion, while £22 billion is somehow to be found from within the NHS through further 'efficiency' measures'.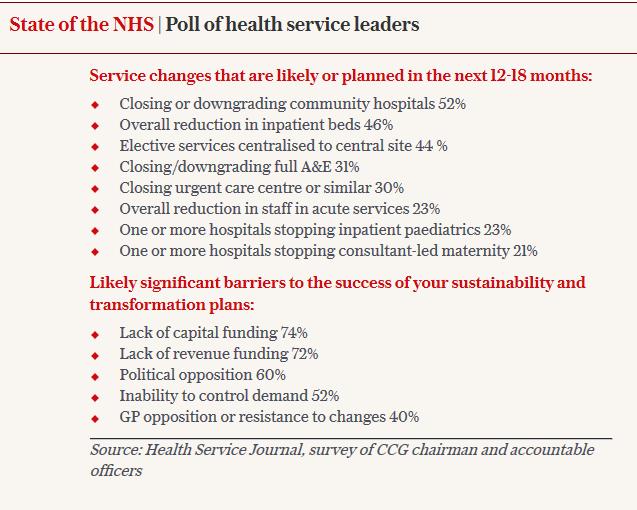 Savage Tory cuts have left NHS on the brink of collapse from chronic underfunding. The independent Care Quality Commission has found that around 800,000 patients across Britain are using substandard and 'unsafe' GP surgeries.  It has found problems with out-of-date drugs, poor staff training, clinical waste undisposed of and unsuitable premises.
Criminal neglect at Stafford Hospital in England led to hundreds of needless deaths between 2005 and 2008.  Witnesses to the investigative Francis Report found that substandard Third World staff there had displayed Third World hygiene, grossly neglected patients and were untrained for their roles.  Not a local nurse in sight.
Not so first world British.
In early 2016, a special conference on the state of the NHS in England convened by the British Medical Association highlighted the ongoing financial stresses and recruitment pressures currently gripping the NHS including low doctor morale and excessive workloads.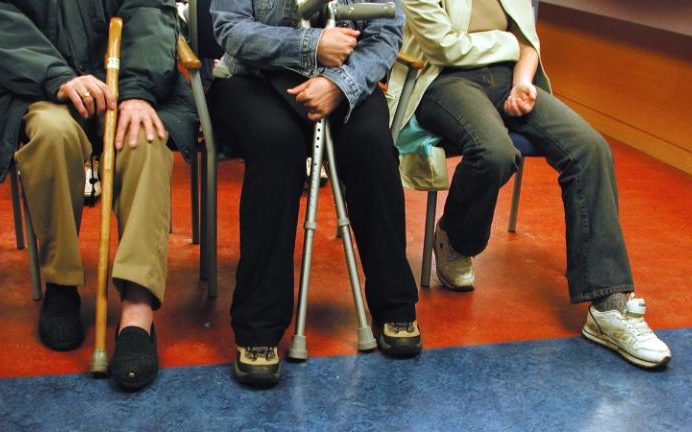 Research shows that the NHS is facing a financial shortfall of about £20bn by 2020-21.  Yet going the opposite direction, the latest government pronouncement is for cost-cutting shakeups and an austerity plan for a £22 billion "efficiency savings" and that the NHS just needed to be seen to try to achieve them.  Déjà vu – more hospital closures.
Because of chronic underfunding, Britain's NHS today depends on immigrant doctors and nurses and would collapse without them.  There were plentiful supplies of local White British doctors and nurses fifty years ago.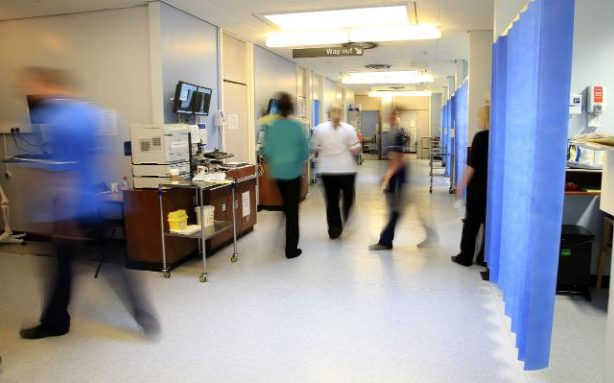 The NHS needs to recruit 13,000 new doctors each year in order to maintain staffing levels, British universities are restricted in the number of places they can offer to medical students to 6,000 per annum.
This is despite the fact that there are many more willing applicants than university places available and there would be easily enough suitably qualified applicants to fill 13,000 medical student vacancies each year if our education policy were to allow it, just as was the case during the 1960s.
Universities' medicine courses are vastly oversubscribed – but the Department of Health quotas block them from taking on more undergraduates.   For instance, the University of Bristol who had 4,000 applicants for its three medicine and surgery courses this year but just 232 places – enough for just one in 17. Furthermore the University of Birmingham had 2,500 applicants but could accept only 334 undergraduates.
These two universities alone had almost 6,000 surplus of applicants and it is therefore evident that vacancies within the NHS could easily be filled by local British students if the quotas on university places were lifted.
Dr J Meirion Thomas, a leading London cancer surgeon in 2013 wrote:
"Most readers will be surprised to learn that every year, we import 40 per cent of our doctors because of insufficient training places in British medical schools. So, 40 per cent of doctors starting work in the NHS every year have little or no knowledge and experience of British culture or of our Health Service – and this in the most people-centric occupation of all.

Patients remain at risk from foreign doctors who have poor language skills and may not have been trained to our high standards."
The fact that the NHS now depends upon foreign medical staff is therefore no accident of circumstance, it is a situation that has been deliberately engineered by politicians and in view of the frequency with which this situation is cited during debates on immigration, it is clear that it has been engineered specifically so that NHS dependency can be used as a pretext to justify successive government's open door immigration policies.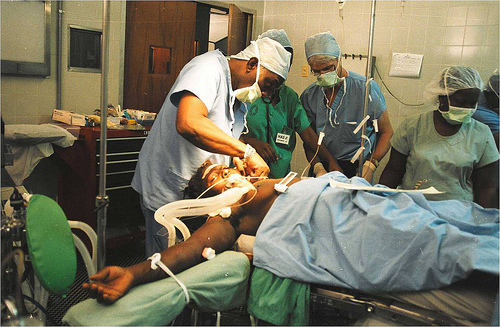 Furthermore, as Dr Thomas states above, " … patients remain at risk from foreign doctors who have poor language skills and may not have been trained to our high standards."
A 2013 survey by Britain's General Medical Council found that foreign-trained doctors were four times more likely to be suspended or struck off than those from the UK and in view of the different cultural mores and norms that exist in Third World countries.
The NHS is in crisis and continues to fail the local Britons who fund it.  The NHS should adopt the Australian healthcare model of means-tested Medicare and private health insurance.  Only eligible British Citizens should be entitled to access the NHS.  Non-Brits need to pay in full up front.