The Nationalism Project – England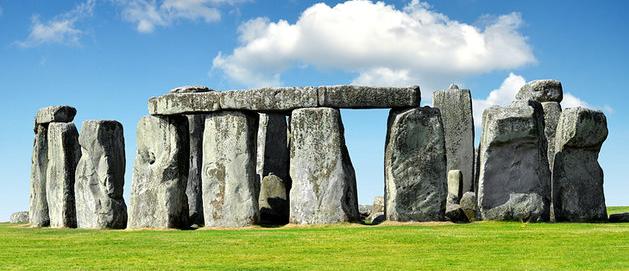 This is an extract of The Nationalism Project, an impressive collection of scholarly resources related to the study of Angloceltic nationalism including leading definitions of nationalism, book reviews, web links, subject bibliographies, a bibliography of more than 2,000 journal articles, and much more.
The site was created in 1999 by Eric G.E. Zuelow, currently Assistant Professor of European History at the University of New England in Biddeford, Maine, America.
This article extract concerns nationalism specific to England, which out of London currently governs the United Kingdom.  Updates have been made.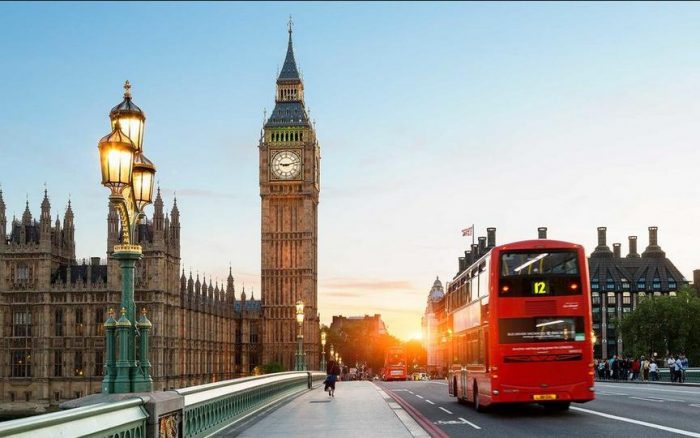 Politics

Prime Minister's Office: 10 Downing Street, London,
SW1A 2AA England

UK Parliament: As the name implies, this is the official website of the UK Parliament.

UK National Digital Archive of Datasets: NDAD contains archived digital data from UK government departments and agencies. The system has been available since March 1998 and provides open access to the catalogues of all its holdings, and free access to open datasets following a simple registration process. The information in this archive is primarily UK government data that has been prepared or stored on computer, along with associated documents which are scanned and stored as both image and text files. Public documents on paper which have not been digitized (such as certificates of birth, marriage and death) are not within the present scope of this system.

UK Legislation: Legislation.gov.uk carries most (but not all) types of legislation and their accompanying explanatory documents from 1988.

Major Political Parties

Labour Party: The Labour Party emerged at the end of the nineteenth century and began to gain political credibility after the world wars. After the Second World War, the old Liberal Party was relegated to a distant third party, leaving Labour in a position of real power (in office, actually!). In the last General Election, Labour won an unheard of landslide under the leadership of Tony Blair.

Conservative and Unionist Party: The Conservative Party, officially the Conservative and Unionist Party, is a political party in the United Kingdom. It is currently the governing party, having won a majority of seats in the House of Commons after the 2015 general election.

Liberal Democrats: The 'LibDems' were formed from a split in the Liberal Party in 1859. They have not had a majority since Asquith, but maintain a growing political presence in Westminister.   "The Liberal Democratic Party stands for lower taxes, small government and individual responsibility.
It believes people should make their own choices and not rely on the government. It supports both economic and social liberalism.  The LDP are anti-left, anti-right, pro-liberty.

United Kingdom Independence Party (UKIP): This party grows directly from the European issue and campaigns more or less on a single issue – keeping Britain out of the EU. It was formed in 1995. The party is generally on the right of the political spectrum. The UKID has enjoyed limited success in local government elections.

British National Party (BNP): A nationalist-leaning party and the direct descendant of the National Front, prominent during the 1970s. The majority of the BNP's political support in found in poorer London districts (they won a Local Council seat in East London).

English Defence Force: This group was founded in 1990 and strongly differentiates itself from the BNP. They distinguish 'Britishness' from 'Englishness', advocating to be against those deemed 'anti-English'.

Democracy Movement: This group hopes to stop the Government from abolishing the Pound Sterling for the Euro.

English Democrats: "The English Democrats party was formed in 2002 because the New labour Government in its rush to secure national devolution for Scotland, Wales and Northern Ireland, completely ignored the interests and indeed the existence of England. Our primary objective is the creation of an English Parliament and Executive within the United Kingdom with the same powers as the Scottish Parliament and Executive."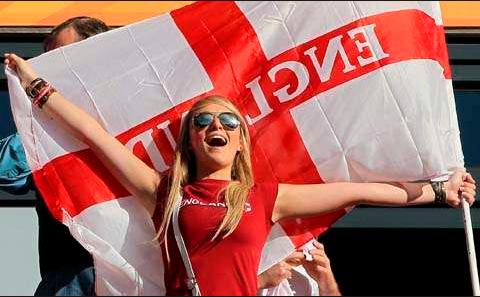 Nationalism and Nationalist Organizations

Campaign for an Independent Britain: In the same spirit as the UKID and Democracy Movement, this site hopes to pressure the government to keep Britain out of the EU and monetary union.
Tourism/Heritage

English Heritage: English Heritage was formed by the government in 1984 to look after England's "heritage." They manage most of England's historic sites including castles, stone circles and so forth. The much-older and mostly private National Trust manages manor houses and estates.

Knowhere Guide to the Knowhere Guide: A useful travel resource, this site is aimed at younger Web users and provides an interest take on British travel.

South East England Tourist Board: One of many tourist boards which works to increase the already massive British tourist industry – an industry which has received considerable criticism among art critics and academics for condemning Britain to live only in its past rather than creating a new future.

History

A Brief History of England: A product of Britannia Internet Magazine, this site provides a brief but entertaining account of British history from earliest times to the present.

Encyclopedia of British History, 1700-1950: "British History: 1700-1950 is a comprehensive encyclopedia being produced for the NGfL. The encyclopedia currently contains over 2,800 entries and is an attempt to show the history of Britain through the eyes of people from all levels of society. The text within each entry is hyperlinked to other relevant pages in the encyclopedia. In this way it is possible to research individual people and events in great detail. The sources are also hyperlinked so the student is able to find out about the writer, artist, newspaper, organisation, etc., that produced the material."

Victoriana: Resources on Victorian Living: An interesting collection of articles, links and other resources focused on Victorian living.

Victoria Research Web: Victoria Research Web is "a collection of resources assembled by the founder of the VICTORIA discussion list [Patrick Leary]. Like VICTORIA, the VRW is dedicated to the scholarly study of nineteenth-century Britain, and to aiding researchers, teachers, and students in their investigations of any and all aspects of this fascinating period. VRW is intended to supply a handy set of tips and links to help Victorianists find the practical information they need, whether it's an archive catalogue, a bibliography, a listserv address, a sample syllabus, a place to stay in London, or a journal's submission guidelines. Some of these are materials we've assembled here, while others are links to websites across the Internet."

Victorian Studies on the Web: A "source of information on every important publication from 1945 to 1999 on every field of Victorian Studies."

London Gazette: Issues of the London Gazette from 1674-1682. This is not a complete collection (there are only about 6 issues online), but it is a fascinating resource and provides a window (however small) into 17th century London.

Midwest Victorian Studies Association: "Dedicated to the multidisciplinary study of the Victorian Period in Britain, the association's membership is comprised primarily of teachers, scholars, and students of history, literature, art history, music, philosophy, and religion–specialists and generalists alike. … the MVSA's principal purpose has been to foster new understandings and appreciations of the Victorians…."

Culture

York Archaeological Trust: "York Archaeological Trust is one of the United Kingdom's foremost institutions dedicated to historical and archaeological research."

Jorvik Viking Centre: An early example of the new style of museum/entertainment center. Designed to show tourists what it would have been like to live in Viking-era York.

Bede's World: Bede's World tells the story of the life and times of the Venerable Bede (AD 673-735), the Northumbrian boy who grew up to be one of the most important scholars of the Early Middle Ages.

British and Irish Archeaological Bibliography: "The British & Irish Archaeological Bibliography (BIAB) exists to help you find out about archaeology via the published sources. Every six months we issue an up-to-date printed guide to what is being published now (the British & Irish Archaeological Bibliography – available on subscription). You can also search our Internet-mounted database which allows you to search for references to material published from 1695 to 1991 – a range that begins with the writings of the early antiquaries (like Aubrey, Borlase, and Stukeley) and ends with post-processualism and planning-led contract archaeology. The purpose of these pages is to introduce you to the BIAB service, indicate the range of published sources that are available, give contact details for publishers so you can obtain publications that interest you, and to show how to subscribe to BIAB."

North American Conference on British Studies: "The North American Conference on British Studies (NACBS) is a scholarly society dedicated to the study of British civilization in all its aspects. The NACBS sponsors scholarly publications and an annual conference, as well as several academic prizes and graduate fellowships. While the largest single group of its members teach British history in colleges and universities in the United States and Canada, the NACBS has significant representation among specialists in literature, art history, politics, law, sociology, and economics. Its membership also includes teachers at universities in countries outside North America, secondary school teachers, and independent scholars."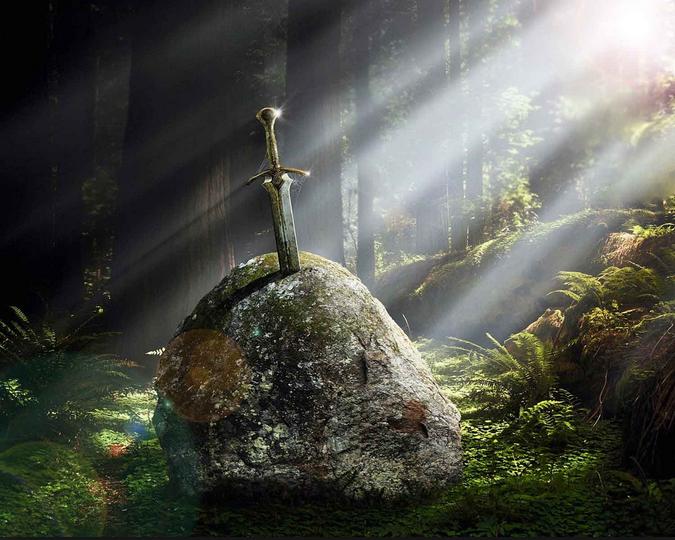 News organizations

The Times: Aside from being a fantastically designed website, this is also one of Britain's oldest and best thought-of newspapers. It tends to have a slightly conservative bias.

BritainUSA: Contains news and events listings from around the UK.