Scotland has been administered a jolt of pure blue energy by this referendum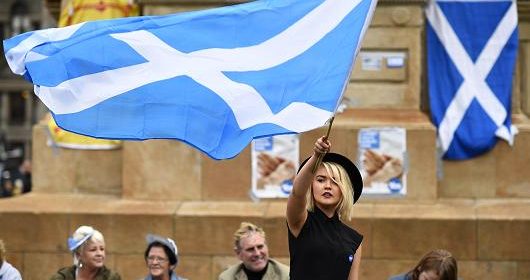 "The whole day felt diseased. Stillborn, malformed, a thing of smirr and haar, hard words and soured dreams. Dawn on Friday broke grey and uncertain; a false dawn for those who nurtured hopes of a new nation.
Alex Salmond, in Edinburgh, had just acknowledged defeat in front of a few hundred supporters, and there were tears on the cheeks of the faithful.
Fourteen hours later, in Glasgow city centre, tears streamed down the snarling faces of the First Minister's most bitter foes, provoked by smoke from the flares around which they danced and chanted. I saw the weeping of both sides, those hurting and those hating, a sight to sear the soul of anyone who loves Scotland.
It began at first light as we left Our Dynamic Earth. This was supposed to have been the scene of what had been reported as the SNP's "victory party". Despite the convivial presence of the spliterati – Brian Cox, Irvine Welsh et al – it did not take long to become a wake.
The crying began at Inverclyde and by the time Fife declared was in full flow. To ask, "How do you feel?" seemed an intrusion on private mourning. "Torture," replied Catherine Ratter, an elderly lady and long-term supporter of independence. "This has broken my heart," said the actor Martin Compston. Neither seemed to be speaking metaphorically.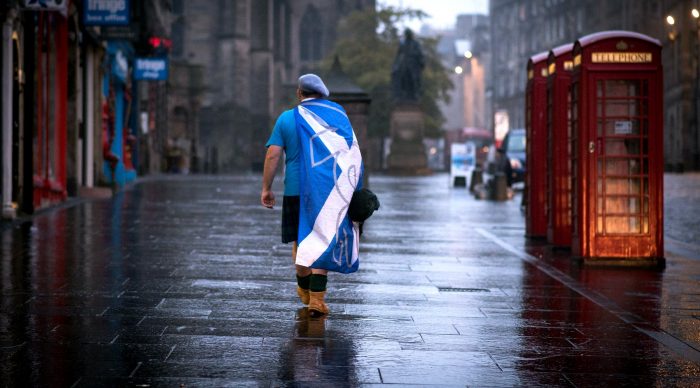 "A once in a lifetime opportunity and the people of Scotland didn't want it," said Brian McDermid, a 44-year-old from Dunfermline with AYE on his T-shirt. "They blew it."
Outside, it was damp and dim, and the Union flag hung limp above Holyrood Palace.
A sign over the science centre entrance advertised an exhibition of geology: "Change," it read, "is the only constant."
Grief has five stages, they say: denial, anger, bargaining, depression and acceptance. The Yes campaigners in Glasgow, later that day, appeared to have skipped the first and gone straight to the second and fourth.
Bargaining can be left to the politicians as they negotiate Scotland's new powers. Acceptance is still a long way off.
In George Square, or Independence Square as it had become known, only a few bleary, weary revellers saw in the commuter hour, huddled together on benches, wrapped in saltires. Here they were, pale and stunned, as the cleansing men swept away the slogans – "Glasgow says Yes!"; "Too many sheep in Scotland" – chalked on the ground.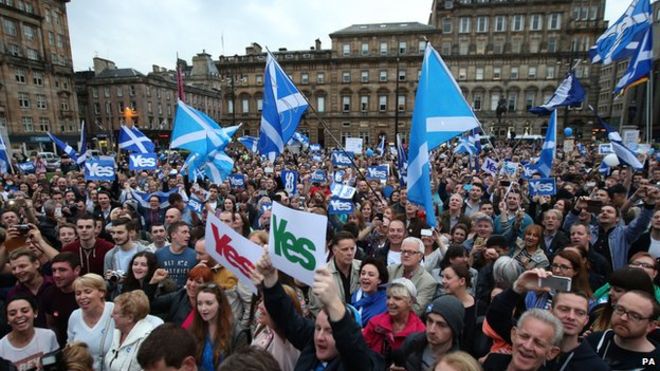 Glasgow's message remains loud, clear and independent!

A tourist coach held up in traffic displayed a Red Hand of Ulster banner. The driver yelled through a window as it moved away: "Ya Yes wankers! Ah'm Scottish, too, and ah voted No!" A young man, angrily waving a saltire, chased the bus. This was a sign of things to come.
Later, a few dozen, a mere rump in comparison with the thousands of recent days, gathered around a man with a guitar and sang a frail, lamenting Flower Of Scotland. "But we can still rise now and be a nation again" – many choked on that line.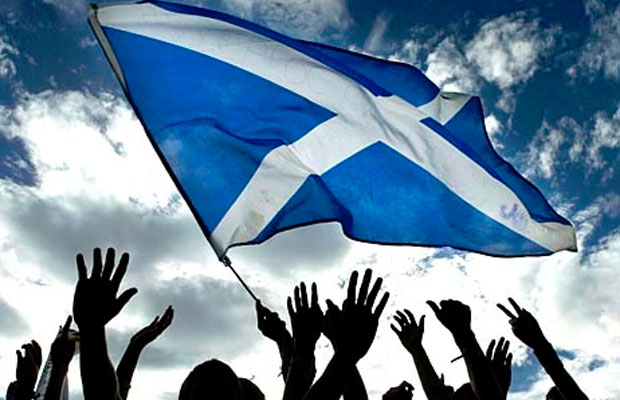 Schaun Shirkie, and his friends Ruari and Claire Gordon, all in their twenties, had travelled to Glasgow from Arran full of hope and now found themselves in despair. "People say this isn't the end, this is progress," said Schaun "but I don't believe that. This is never going to happen again." He had returned to the square that morning for reasons he didn't quite understand: "I feel a bit displaced. It's like our journey's been in vain."
For Claire, seeing the Western Isles vote No made her feel the meaning of Scotland had been lost. "That just broke me."
This sort of thing, in print, can look melodramatic. But to regard it as such is to misunderstand the impact the referendum campaign has had on Yes activists. Although the political transformation they sought has not come about, many feel a huge personal change. They are engaged with society in the ways they were not before. They feel, finally, that they have managed to get some purchase on life. Many also feel a deep cynicism, even paranoia, about mainstream politics and media. Those who work in public life and those of us who comment upon it will struggle to win them back.
The Yes Bar, the pub on Drury Street which returns to being called Vespbar on Monday, has barred the BBC on the grounds of bias. Outside, three new pals, young working class guys in their twenties from Stirling, Penicuik and Port Glasgow – "We're the United Nations!" – explained that they had been politicised by the campaign. Yet they felt betrayed by the result; by a more prosperous older generation whom they perceived had sold them out.
Also out on Drury Street, 29-year-old Zara Gladman, who, as the performer and activist Lady Alba, has become one of the breakthrough personalities of the referendum, agreed that faultlines between rich and poor, young and old, had been prised open. She cried as she spoke. It was the thought of those living in poverty who had come out to vote for the first time in the belief that it could change their lives for the better. She worried that hope would dissipate. The voter turnout has been incredible, but who would now bet against a more profound disenfranchisement than before? Yes had been a people's movement, "but, in the end, the politicians won". Gladman felt, too, that the energy and creativity of Yes, as expressed in particular by the arts activists National Collective, could and should still be used for the betterment of this country. It is to be hoped that all those extraordinary groups – Radical Independence, Women For Independence, and the like – will continue to work together for Scotland within the Union.
The dream of independence is not entirely dead.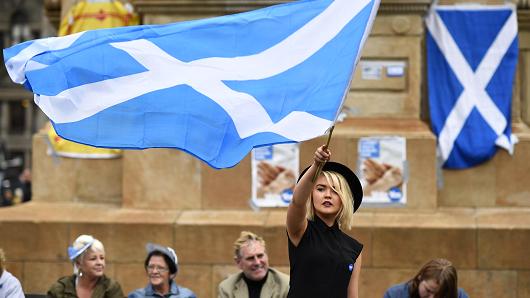 Many Yes campaigners point to a combination of possible scenarios – the UK leaving the EU, Boris Johnson as Prime Minister, Ukip in coalition with the Tories – which they believe could sharpen the appetite of the Scottish public for future separation.
Yesterday afternoon, members of the activist group The Hills Have Ayes hiked up into the Campsies, just outside Glasgow, and wrote the defiant message, "Aye'll Be Back", in geotextile letters eight metres high, on a steep slope visible from miles around. "The message is: stay political," said Dave, a spokesman for the group. "Don't let the feeling that has been alive through this go away. The No vote won, but 45 per cent is a huge number."
Unquestionably there is division in Scotland.
To call this a country divided against itself is to overstate the case, but the fact that 1.6 million people voted Yes, while 2 million voted No tells its own story. There is a wound. The danger is that it becomes infected by bitterness.
Already, this weekend there have been attempts at healing. The Arches venue in Glasgow hosted a "What Now?" brunch, dishing out bacon rolls, hugs and consoling chat to all who needed them. St Nicholas' Cardonald, a church in the south-west of the city, opened its doors for prayer, conversation and reconciliation. "Scottish people are resilient," said Rhona Boyle, 65, a retired school secretary. "We knew there weren't going to be any winners in this. But we will pick ourselves up. We've come through worse."
It was a fine sentiment which brought comfort later as the flares and punches flew. The trouble began in early evening when hundreds walked into George Square holding Union flags, intent, they said, on a victory party. Immediately, there were confrontations with the outnumbered Yes supporters already there. The police struggled to hold both sides back. A young man with a beard and wooly hat climbed on his pal's shoulders and brandished a sign with an image of a newborn child and the slogan, Scotland's Future In Scotland's Hands. "Stick your Union Jack up your arse!" he shouted.
A fortysomething called Steven found himself isolated. He held up the saltire he had bought for his boy at a football game and was thumped in the face. "I wish there had never been a referendum," said Colin Quintin Young, a furious 39-year-old ex-serviceman who had exchanged angry words with Steven. "Alex Salmond and the SNP are tearing this country apart."
Rule Britannia, one side sang. Flower Of Scotland was heard from the other. But it would be a terrible error to mistake this for the mainstream. Those with the Union flags and the odd No Thanks placard appeared to be Loyalists. Confronting them were not only some of those saltire-wavers who had been in the square earlier, but hooded newcomers with dark scarves across their faces, throwing objects and chanting anti-fascist slogans. It mutated into a sectarian confrontation, a fight over territory. It was not really about the referendum, but it was its misshapen offspring.
The truth is that Scotland has been administered a jolt of pure wild energy by this referendum.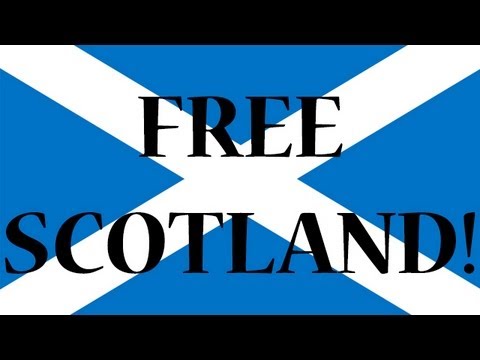 On the occasion of the 1979 vote, William McIlvanney observed that the Scots were apathetic.  The national flag, he wrote, "might be a lion dormant, with mange".
Well, no longer. This has been the Scotland of the last whisky at last orders, the one that crowns the night and sometimes ruins the morning. There has been a feeling in the air – a sort of euphoric recklessness. It is tangible in the pubs and public squares, audible in lecture halls and libraries. It echoes from red sandstone and granite, tenement and tower block and suburban semi. The lion is not dormant. It does not have the mange. It is rampant, roaring and set upon change.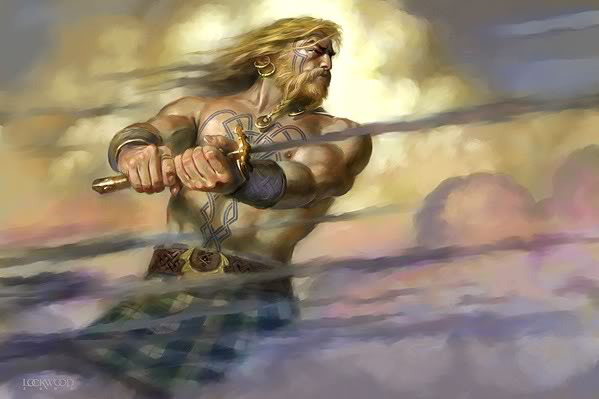 How that change will be manifest is the question that no-one, yet, can answer."
SOURCE:  'The Yes Scotland pro-independence aftermath', 21-Sep-2014, by Peter Ross, The Scotsman, http://www.scotsman.com/news/opinion/the-yes-scotland-pro-independence-aftermath-1-3548052