Gold Coast Commonwealth Games terror threats averted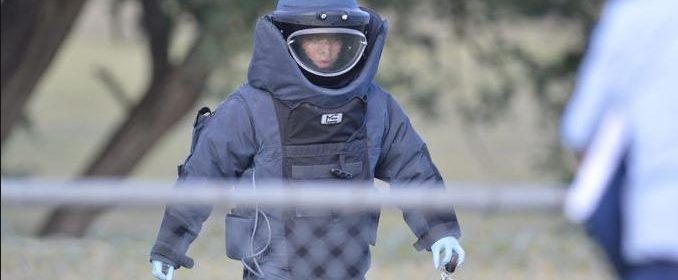 Days out from the opening of the Commonwealth Games on Queensland's Gold Coast a series of bombs have been discovered by local police in the region.
On the morning of Easter Monday, security CCTV at the Redbank Plaza shopping centre carpark at Brisbane's Ipswich (100km from the games site inland from Southport) detected a isolated silver Nissan sedan parked with two occupants.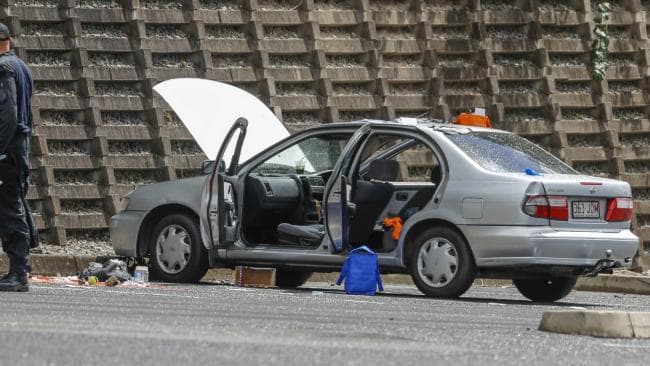 Suspicion was raised after some time when the two remained in the car and police made a number plate check.  The number plates did not match the vehicle so attended the scene and found a cardboard box on the floor between the legs of the passenger. It contained items that were "very suspicious".
At least one of the two occupants of the car caught on CCTV was known to police and so an emergency situation was declared and the Queensland bomb squad, the Explosive Ordnance Response Team, was called in.
The man and a woman in the car were arrested before two devices, homemade "glass jar" bombs containing an explosive solvent and nails were discovered in the vehicle and assessed as "capable of causing serious harm" before they were safely dismantled by the bomb squad.  Police said they also found a firearm and dangerous drugs.
By 11:30am device was rendered safe and specialist police dismantled it. and then revoked the emergency declaration.
Both occupants were taken into custody.  Cvjetin Ivkovic (37) a Croation immigrant, faces 17 charges, including four counts of manufacturing an explosive without authority, one count each of possessing dangerous goods, possessing tainted property, stealing, receiving tainted property, vehicles used on roads must be registered, drive uninsured vehicle and offences involving registration certificates, along with drugs and weapons charges.
The other occupant, Christine Michelle Scifleet (31) was also taken into custody and charged with seven offences including possession of dangerous goods, theft, fraud and forgery, but not explosive charges.
Why the two not charged with terrorism offencses remains unclear, and is likely a result of a political pressure from Queensland Premier Annastacia Palaszczuk wishing to play down the incident ahead of the Commonwealth Games opening tonight local time.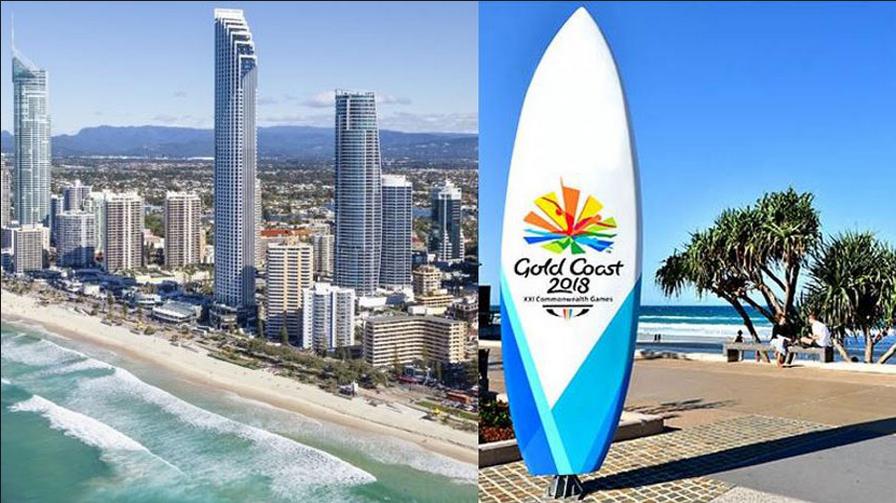 Then three days later, also in Ipswich, another suspicious package was discovered at the old Bremer High School site, on Thursday which has become a construction site for a proposed Bunnings hardware store.
The bomb squad arrived at the abandoned high school grounds just after 2pm and inspected the cylindrical package wrapped in tape.  The package was X-rayed and found not to be explosive.  But it was denonated anyway just to be sure.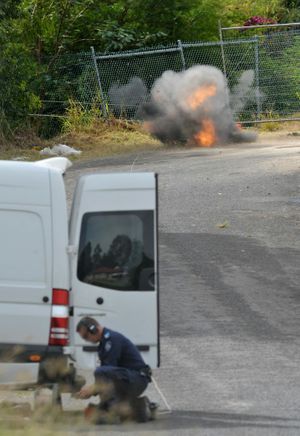 The Queensland Government is hosting the Commonwealth Games on the Gold Coast and at other sites in Brisbane, Cairns and Townsville from 4th-15th April.  It claims it has no "specific intelligence" of any threats, however, in preparation, some 3,500 extra police have been deployed along with thousands of private security personnel to patrol the dozens of training and competition venues across the state.
Police have been given increased powers to stop, search and detain people at over 20 designated high-security zones, especially backpacks.
Queensland Police Service's Special Emergency Response Team will be on hand as well as its special forces counter-terrorism unit, the Tactical Assault Group East, to respond to any major incident, along with national security agencies, such as ASIO., Queensland Police Service fly over the Gold Coast in an Australian Army MRH90 helicopter.
Police have also been equipped with high-tech anti-drone jamming guns to disable airborne objects that stray within "Temporary Restricted Areas".  Sikorsky UH-60 Black Hawks and Airbus MRH90 tactical troop transport helicopters will be flying around and symbolically, FA 18 Hornets will do fly-overs of the Games venues.
An added layer of security has been planned for a visit by members of Britain's Royal Family, with Prince Charles to attend the opening ceremony at Carrara Stadium on Wednesday.
Australia's National Terrorism Threat Level remains PROBABLE. Credible intelligence, assessed by our security agencies, indicates that individuals or groups continue to possess the intent and capability to conduct a terrorist attack in Australia. The public should continue to exercise caution and report any suspicious incidents to the National Security Hotline.
Australia's immigration has let in 600,000 muslims from civil war raged Middle East, such that the threat posed by bearded, dark-skinned islamics is very real.  Australia would have experienced 15 terror attacks including public beheadings on home soil over the past three years if most plots in their advanced stages hadn't been foiled, according to police.
In 2014 in Brisbane, two Syrian muslim men and members of Syria-based Sunni extremist group Jabhat al-Nusra, were raided charged with preparing to send fighters to join the conflict in Syria.  During police raids, weapons were found including a gun and a crossbow.
The Gold Coast Commonwealth Games security bill is expected to top Glasgow's £90 million (A$160 million),  so they've called in the Regular Army for back up so save on costs.  The Army has its Kokoda infantry training barracks at nearby Canungra about 20km inland and 2,000 troops have been placed on standby and the Defence Force has offered authorities full access to their technologies and capabilities.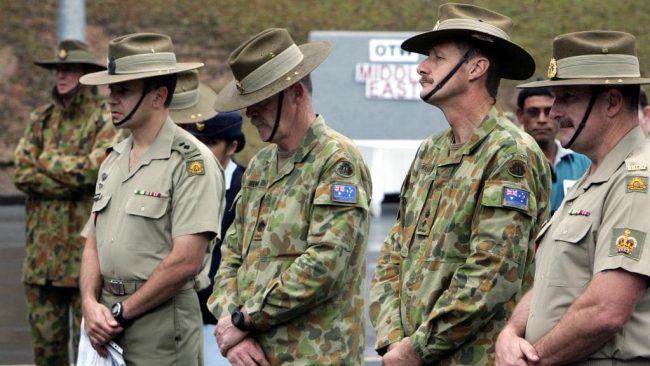 Glasgow made use of more than 2000 personnel, including 900 from the Royal Regiment of Scotland, 300 each from the Royal Navy and air force and a further 900 in reserve.
So far the only direct scare to these XXI Games has been the New Zealand women's rugby sevens team contracting the mumps.