Winnie Mandela, Africa's mugger necklace negress finally dead and gone to Hell

Nigger terrorist Winnie Madikizela-Mandela finally died yesterday in South Africa's Johannesburg aged 81.   The evil witch ought have been hanged in 1986 during her nazi Brown Shirt necklacing campaign – her arbitrary execution by fire using a petrol-soaked tyre around the necks of dissenters of her White Genocide.
Mandela Necklacing was a nigger lynching torture applied by the African National Congress to barbarically torture its members perceived as collaborators with the White South African Government, including black policemen, town councilors and even their relatives.
Winnie was born Nomzamo Winifred Zanyiwe Madikizela to a noble nigger family of da Xhosa-speaking Pondo tribe in Transkei and a barefoot native she tended cattle.
She became a criminal who resorted corruption, kidnapping, and murder.   Married to Nelson Mandela she hardly ever visited him in prison, but abused her association to gain big black fat woman prestige, power and wealth.  She was married to the African National Congress more than Nelson.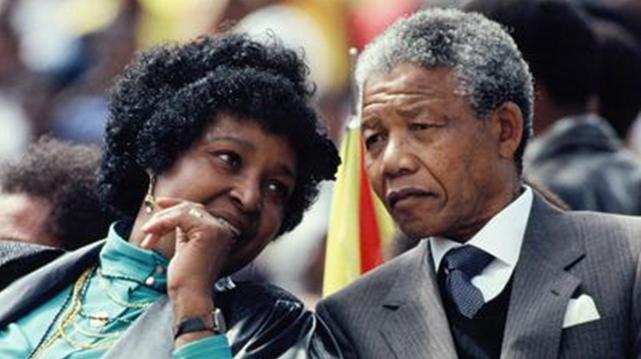 She became a hateful nigger communist addressing an all-black rally in nigger Soweto in April 1986, "Together, hand in hand, with our boxes of matches and our necklaces, we will liberate this country."
Winnie ordered hundreds of abductions and murders, the seizure of white-owned farms and banks.
One incident sometimes cited as the first recorded instance of necklacing took place in Uitenhage on 23 March 1985 when a group of people killed Benjamin Kinikini, a local councillor who was accused of having links to a vigilante group. Kinikini and members of his family were dragged out of their house, stabbed to death, and their bodies set on fire.
WARNING:  Third World Barbarism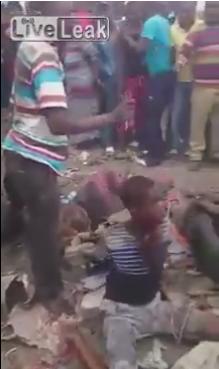 Winnie became notorious as Africa's most hateful nigger necklacer of South Africans.
So ding-dong, da evil commie nigger-witch Winnie Mandela is finally dead.
It's about time this evil bitch kicked the bucket.  She was one of the Jews most precious pets as she was responsible for such death and destruction among the white race.