Trump won 74,222,958 real American votes compared with 62,985,106 in 2016 – so go figure the fake Biden win of 2020
The 2020 Democrat Election Fraud Timeline against a first term popular U.S. President running for re-election

November 3:  Presidential Election Day – Americans Vote

'We are going to win': Trump confident in election victory 03/11/2020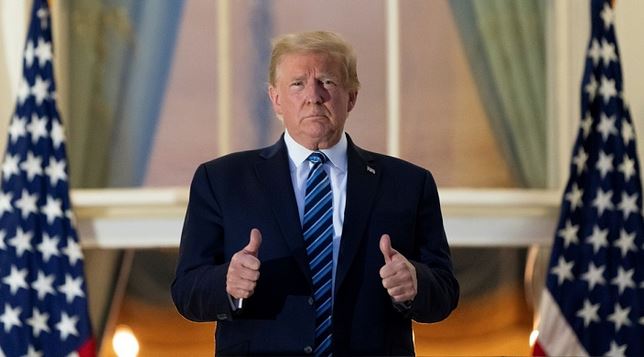 President Donald Trump vowed to bring in the "greatest economic year" in America's history as he promised to win the 2020 US Election.
"Tomorrow we are going to win this thing," he said. "We are going to win four more years in the White House."
The president promised he would cut taxes and regulations, support police and the military and protect the second amendment and religious liberty if given four more years in the top job.
He also spruiked his economic policies pointing out the economy was "growing at the fastest rate ever". "Next year will be the greatest economic year in the history of our country."
Late on the night of the U.S. Presidential Election November 3, President Donald Trump addressed his supported in The White House with the latest updated on the ballot count.
The video below starts Trump's address 21 minutes in.
Then some time before November 3: cheating Democrats unleashed 'Bidengate'
Democratic National Committee secretly schemes hundreds of thousands of fake mail ballots postmarked November 3 to vote for its puppet Joe Biden be interstate trucked to the following swinging electorates.
Urban Detroit in Michigan
Urban Philadelphia in Pennsylvania
Urban Phoenix, Arizona
Urban Saint Paul, Minnesota
Urban Madison in Wisconsin
Urban Fort Lauderdale and Tampa in Florida
Urban Raleigh and Charlotte in North Carolina
Urban Atlanta in Georgia
Votes counted – booth votes, legitimate mail votes, Democrat trucked fake mail votes.
Mail-in ballots had to be postmarked by November 3 in every US state, but they could be received later and still be counted in many states.
Nov 24 2020:
Donald Trump has vowed never to concede the election after his administration began the transition process to hand the reins over to Joe Biden. Today the head of the General Services Administration Emily Murphy sent a letter to Mr Biden to formalise the transition process.
But President Trump questioned the unbelievable ballot switch to Biden.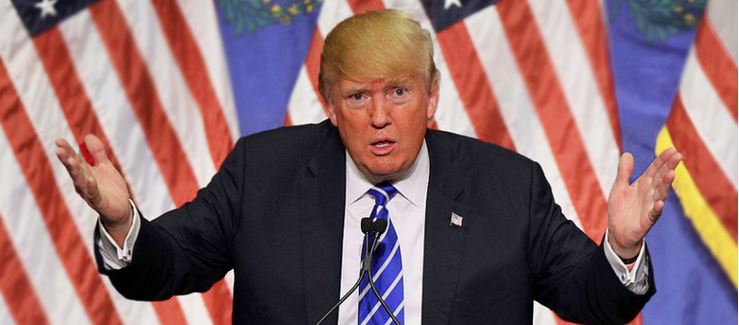 November 10 – December 11: 
Each American state certifies its election results.  Each state does it a little bit differently, but starting a week after Election Day, state governments began to certify their election results.
The following states have a history of electoral fraud – fabricated votes, voter impersonation, and/or ballot destruction:
Arizona
Florida
Georgia
Illinois
North Carolina
Pennsylvania
Texas
Wisconsin
December 8:  Deadline for challenging electoral disputes
Under the Electoral Count Act by which all U.S. states are to have counted votes, settled disputes, and determined the winner of their Electoral College votes.  State governors create certificates of ascertainment listing the winner of the election and the slate of electors, and those results are shielded from further challenge.
December 14:
Electoral votes cast being the first Monday after the second Wednesday in December. Electors met in their respective states and cast paper ballots for US President. The results are tabulated, signed, sealed and sent by registered mail to the vice president in Washington. Many states have laws requiring their electors to support the winner of their state's election.
December 23:
Electoral votes arrive in Washington with nine days to get from their states to Capitol Hill.
January 3:  New Congress is scheduled to be sworn in.  Members of the House and new members of the Senate take the oath of office at noon. This is the official start of the 117th Congress.
January 7:  "At an arraignment Friday night, prosecutors said that text messages reveal two Virginia men, who were arrested Thursday, drove to Philadelphia to "deliver a truck full" of fake ballots because they were concerned about ballot-counting taking place at the Pennsylvania Convention Center, according a local CBS affiliate."
Joe Biden admitted to the Democrat National Committee deliberate electoral fraud prior to the result.  On October 24 2020, on national television he bragged about having "the most extensive and inclusive VOTER FRAUD organization" in history.  So far the videe has received 2,274,989 views.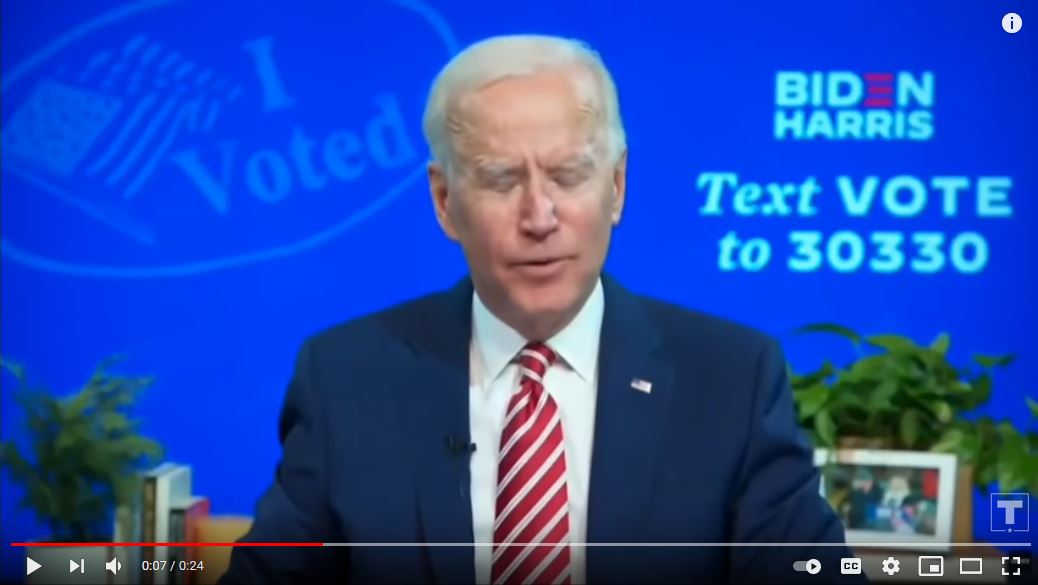 This is the actual video, but the embarrassed Democrats have scrurried to remove all copies of it from the Internet, so it may soon disappear.  We will be chasing copies.
Joe Biden is to be a one-year puppet president, due to known looming health problems including dementia, so making way for the Democrats leftist globalist extremist African vice president Kamala Harris.