Mohamed Noor shot dead White Australian veterinarian Justine Damond in her nighty..for friggen calling police

Blonde Australian woman Justine Damond (40) was engaged to a White American and happily living in affluent part of Minneapolis in America.
But on the night of July 15, 2017 Justine in her home, heard a woman behind her house screaming so she rang 911 for proper police emergency response. Justine rang 911 twice out of her genuine concern because screams by the woman sounded like she was being raped.
Minneapolis Police arrived in the alleyway behind and Justine went out in her nighty to speak to the police patrol to explain.
Inexplicably, new recruit police officer Islamic Mohamed Noor (32), a Somalian civil war torn nigger, emptied his gun into Justine who was unarmed in her nighty as he sat back in the front passenger seat of the squad car.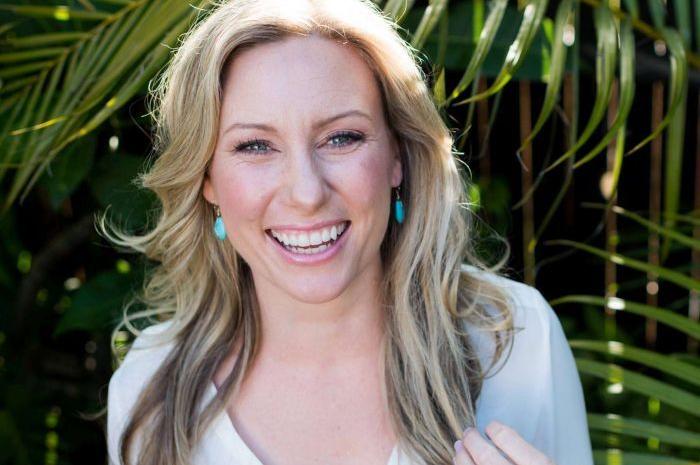 She wasn't wearing a burka in Minneapolis.
Mohamed Noor had the lights on their squad car off. Both police officers had their mandatory body cameras switched off.
The Minneapolis police squad car pair arrived at the end of the alley at 51st Street.
About 2 minutes after arriving, Noor entered "Code 4" into the squad computer, indicating that the scene was secure and no assistance was needed.
Mohamed Noor in his police uniform 48 hours after he shot dead the blonde Australian, Noor returned home quietly composed easing his silver Toyota into a back parking lot of his apartment building in New Hope in Minneapolis.
White bitch jihaded, job done.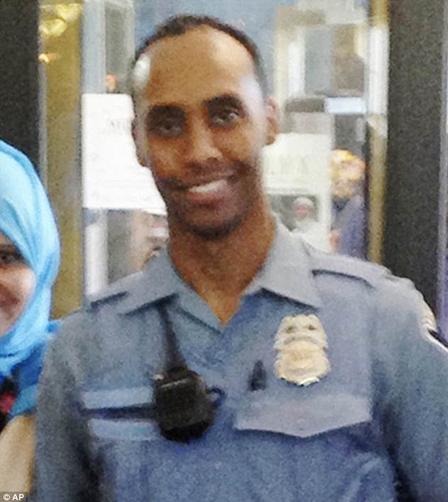 So call police for help and some imported barbaric nigger guns you down?
Neighbours say 31-year-old Noor got out, flipped a hoodie over his head to avoid scrutiny, and carried a bag up the two flights of stairs to his one-bedroom apartment.
Noor went minority victim on instinct, going leftard legal and refusing to be interviewed by investigators about why he shot the blonde woman in her nighty at point-blank range as she approached­ his police car after she had called 911 for help.
Noor is a drifter from a big Somali family who became refugees in Minneapolis.
Third World shitholers cannot be sworn to protect because they are shitholers.
Justine was a good lass.  She grew up in the Northern Beaches area of Sydney in Australia and attended Manly High School, then graduating in 2002 from the University of Sydney as a veterinarian.
Noor had already three formal complaints against him in his 21 months service including being sued for assaulting a woman.
Being a muslim he hated women and especially White women like Justine.
But Minneapolis Police fast-tracked Noor's training because the government presumed hes was somehow a poor under-privileged and persecuted Somali nigger import.
Yesterday, nigger Mohamed Noor was jailed on charges of third-degree murder and second-degree manslaughter.
Hennepin County attorney Mike Freeman said at a media conference yesterday, "Officer Noor did not act reasonably. He abused his authority to use deadly force."
Police will hire anyone – Third Worlders, shitholers, haters, apes, psycho apes, Black South Africans – anyone pitbull low-life.
No wonder decent White worker folk have no trust or faith in law enforcement.